Ex G-Unit member Spider Loc accused 50 Cent of being a hater in a couple of TBT video posts this week.
In the old clips, 50 wonders why anyone would even bring Spider Loc up because he doesn't have any hot records. Then he makes the point that when he brings on an artist on it's still on that artist to create buzz and make hits -- something he doesn't believe Loc did during his run in G-Unit West.
50 reiterated this in response to Loc's new posts:
Then Loc shot back: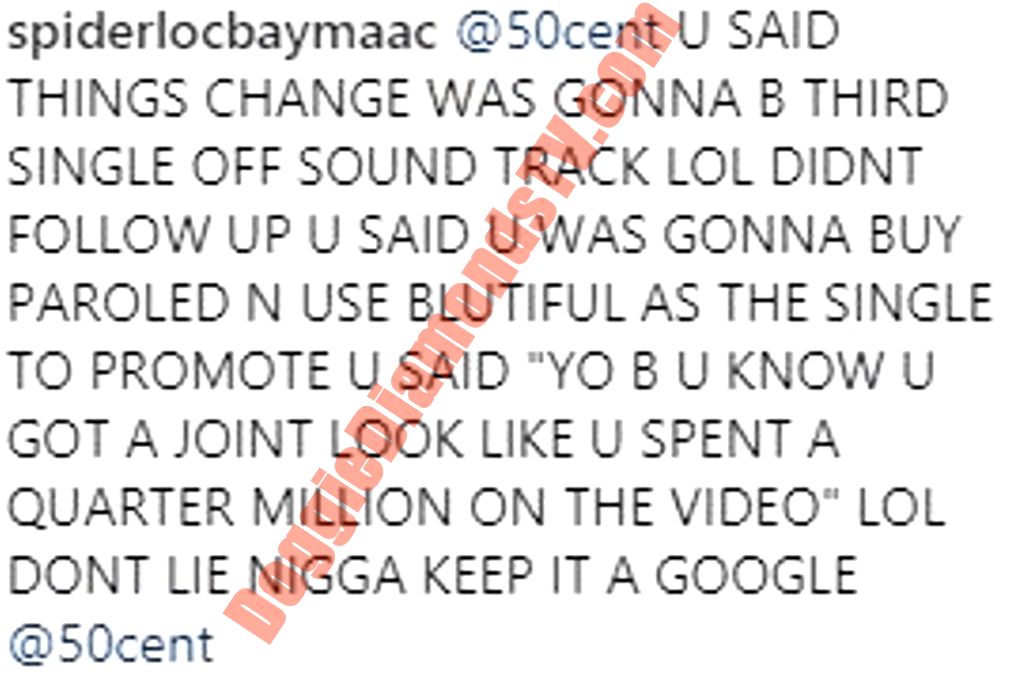 What do you think of this over-a-decade old disagreement?
Discuss