Soulja Boy has wracked up many firsts as a rapper.
Most are good.
A recent before and after photo posted by Soulja's apparent dentist suggests that SB was the first rapper to stop brushing his teeth.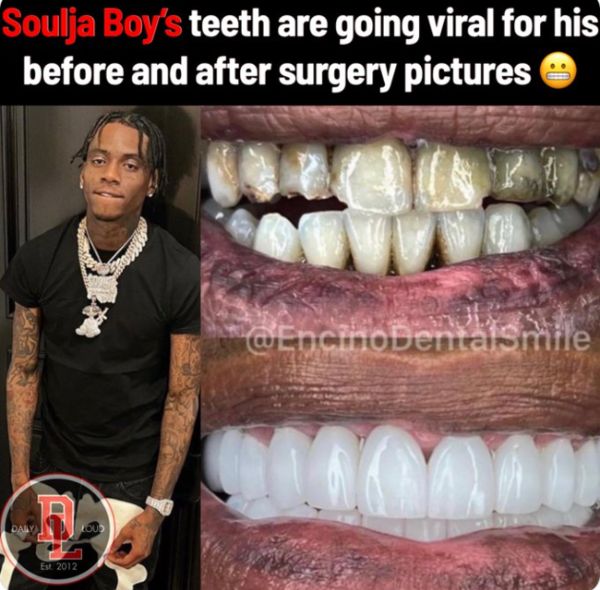 It's also possible SB has a meth problem which has caused the kind of financial hardship that would lead to him allowing his dentist to post that photo.
Soulja Boy's teeth look like that episode of Ren & Stimpy when Ren stopped brushing his pic.twitter.com/YEUCchl9ZV

— Tussle Wilson (@WeatherMane) August 23, 2022
Discuss