Last we heard, the Soulja Boy Chris Brown fight it was going to take place in Dubai, while different sources gave different dates for the actual show down.
TMZ caught up with Soulja Boy, and asked him all about the fight. It won't be in Dubai, but instead Vegas or LA. It'll be in March, giving them both "two months to train." Soulja Boy is cutting back on weed and working on breathing exercises so that he has the stamina in the ring.
Most surprisingly, Soulja is planning on leaving all of his aggression towards Chris in the ring. Soulja gave a simple and reconciliatory message to Breezy: "After the fight we can shake hands and be friends."
Keep posted, because you just know that there will be more weird and wacky updates on this story.
Update: While Soulja has said he's limiting his weed intake, it looks like he's still sipping lean.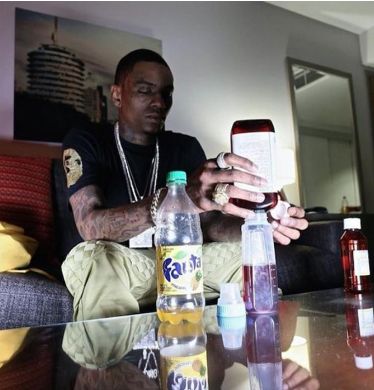 He deleted that photo from his IG page soon after posting it, perhaps not to affect the betting line.
Discuss