Soulja Boy was among the celebrities charged with "illegally touting" crypto securities Tronix (TRX) and BitTorrent (BTT) "without disclosing that they were compensated for doing so and the amount of their compensation.
While Lil Yachty, Jake Paul, Ne-Yo, and Lindsay Lohan are among those who settled for a moderate fine, SB is still fighting the case, suggesting he may end up being the first rapper jailed for crypto violations.
In addition to that SB's NFT was delisted.
SB is in a bad way when it comes to the blockchain and is now susceptible to juvenile pranks.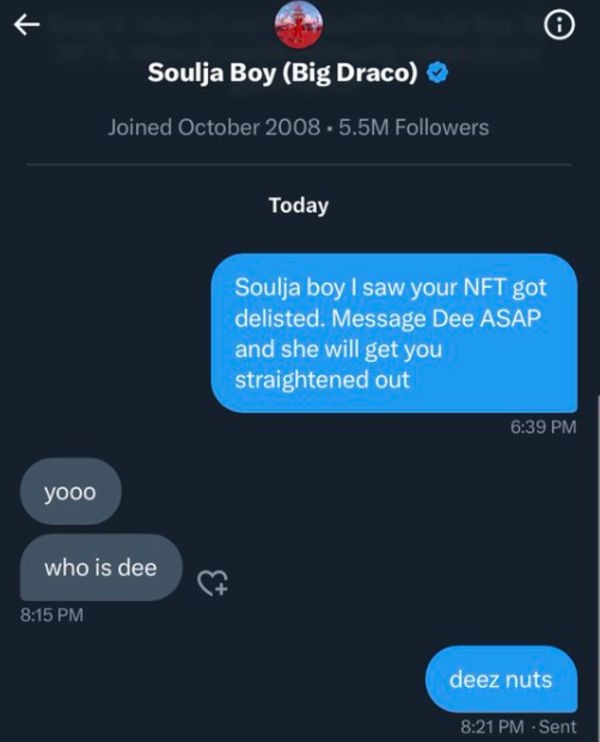 Got him.
Discuss