Donald Trump and Snoop Dogg are officially beefing.
It started when Snoop dressed Trump like a clown and mock executed him in the visuals to his track 'Lavender'.
The President then jumped on Twitter in the early AM and implied Snoop should be arrested.
Since then T.I. has defended Snoop, slamming Trump with a string of creative insults. Bow Wow also weighed in, but took it too far by threatening to pimp out the First Lady.
Snoop made his first comments on Trump's Tweet and all the furor it's caused a couple of hours ago on IG.
"The all want to ask me questions and interview me, but guess what? I got nothing to say, mate," Snoop says, preferring to let the video speak for itself.
The video's director said a bit more.
It's just a prank bro @realDonaldTrump

— Jesse (@Jessewelle) March 13, 2017
I think I made some people a lil upset. It's just art

— Jesse (@Jessewelle) March 15, 2017
What do you think about all the fuss?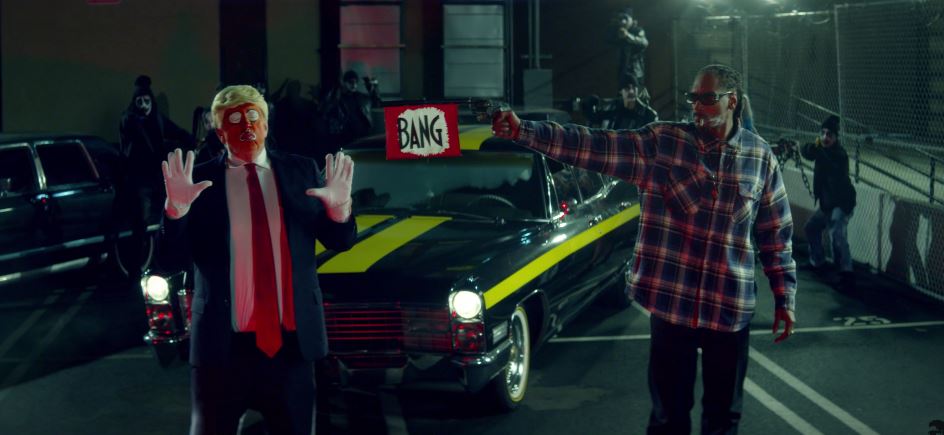 Discuss