The Eminem and Snoop Dogg "beef" is starting to heat up...
Over the summer, Snoop Dogg didn't put Eminem on his list of top ten rappers and said he made music that he could "live without", which caused quite a stir.
Then, Eminem took a shot back at Snoop on his new track "Zeus."
In a new interview with Shade 45, Em explained what Snoop said wasn't necessarily harsh, but it was his tone that upset him.
Well, Snoop caught wind of Eminem's interview and commented on an Eminem fan page's Instagram account.
The page @eminemfact posted about the "Zeus" diss, and asked if Snoop was being disrespectful, to which Snoop commented:
"Pray I don't answer that soft ass Shit😂😂😂"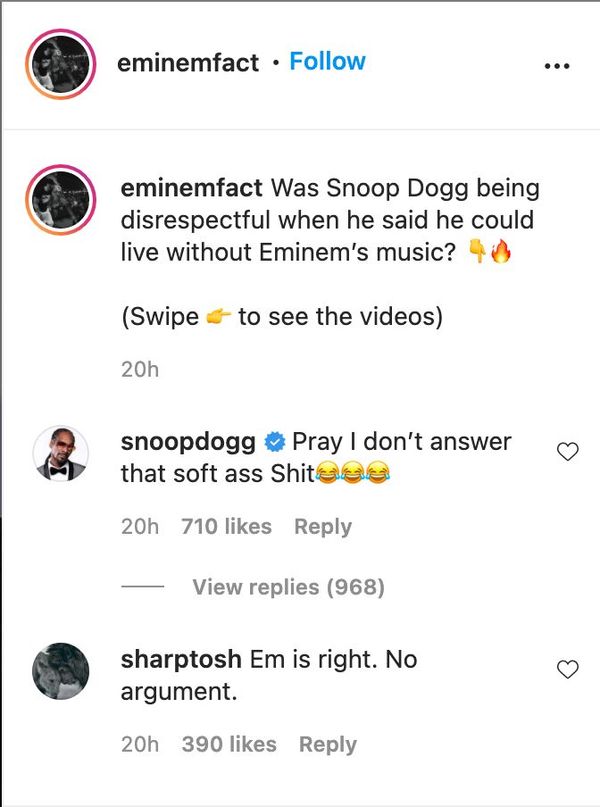 Of course, Benzino had to chime in and offer his hatred to Eminem, and which seems to be to all white people at this point.
Discuss