When one peeks at Snoop Dogg's Instagram page, one wonders if it's a team of interns that fires out the steady barrage of memes and photos, or if Snoop spends his entire day in the basement doing it himself.
Whatever's going on it's a pretty unusual. In fact, a study by Addiction-Treatment.com found that Snoop has the most active celebrity Instagram account in the world, topping the likes of Paris Hilton, Lady Gaga and all of the Kardashian clan.
They also found that seven percent of his photos referenced drugs and alcohol -- the highest percentage among celebs. So at least Snoop is having some fun down in his basement.
It turns out, Instagram is much more popular among rappers than other famous people: Meek Mill, Wacka Flocka Flame, Diddy and Lil B round out the top five most active Instagramers. Learn more about the study here, and check out the top 40 list below.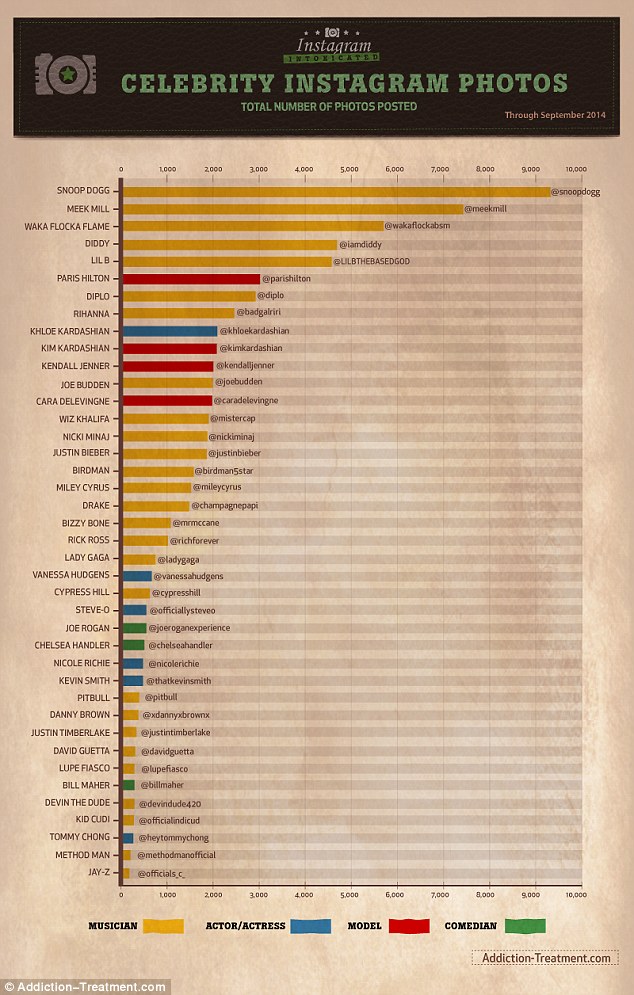 Discuss