Last week, Atlanta rapper T.I. appeared on the Ladies Like Us podcast, and he had some interesting things to say regarding his daughter Deyjah.
During the chat, he revealed that he's been taking Deyjah to the gynecologist for years for annual hymen checks.
"Deyjah's 18, just graduated high school now and she's attending her first year of college, figuring it out for herself. And yes, not only have we had the conversation, we have yearly trips to the gynecologist to check her hymen."
A lot of people weren't feeling T.I.'s parenting, including Iggy Azalea, who fired back at Tip on social media for being overbearing and having control issues.
On top of that, Snoop Dogg, who is a friend of T.I., made quite a joke about the situation today on Instagram.
In a popular meme that is floating around, Snoop edited it to show a woman yelling that she was a virgin, and photoshopped Tip's picture on it saying "Lemme see."
IG loved it, and even 50 Cent commented and joined in on the fun.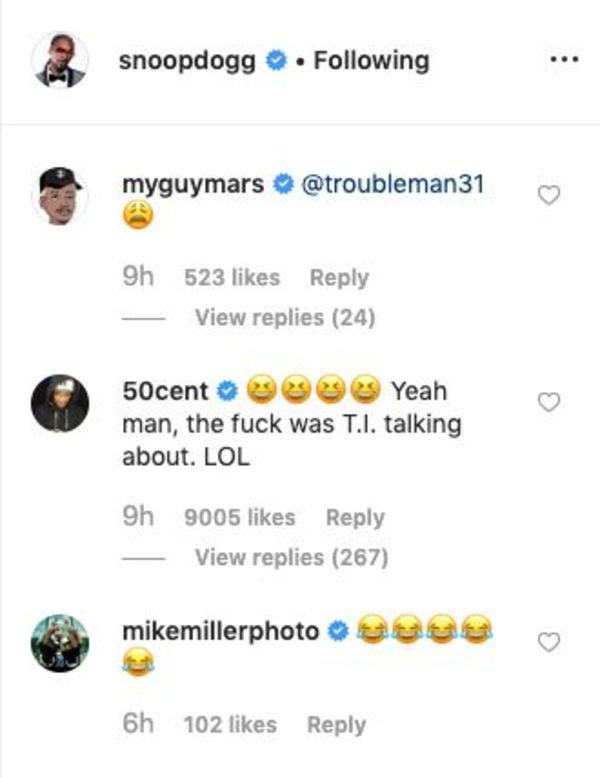 Discuss