Photographer T. Eric Monroe has been sitting on a wonderful piece of Hip Hop history for nearly two decades: A photo of The Notorious B.I.G. and Tupac Shakur. Redman is also in the shot.
Monroe captured the photo when he was taking pictures of Onyx in 1993 for Thrasher Magazine, but he couldn't use it because Pac was holding up his middle finger. The photographer then put the pic away and forgot about it.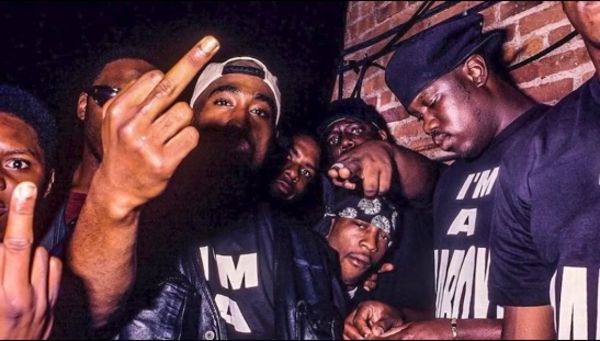 "I'm looking at it and looking at it, something makes me stare at it," he said in a video. "Then I just started laughing. I get up from the light box and can't stop laughing. I realized it was Biggie and 2Pac together in 1993 wearing 'I'm A Bad Boy' t-shirts, which was Biggie's label. He said that in his first song 'Party & Bullsh*t.' That was basically his catchphrase."
In related news, Swizz Beatz said in January that he wanted to put on a Verzuz battle between Biggie and Pac.
As far as the photo, pretty cool, isn't it?
Discuss