Fear of jail time isn't the only reason somebody snitches.
Being a confidential informant can be a lucrative profession.
Here are the ten states where informants make the most.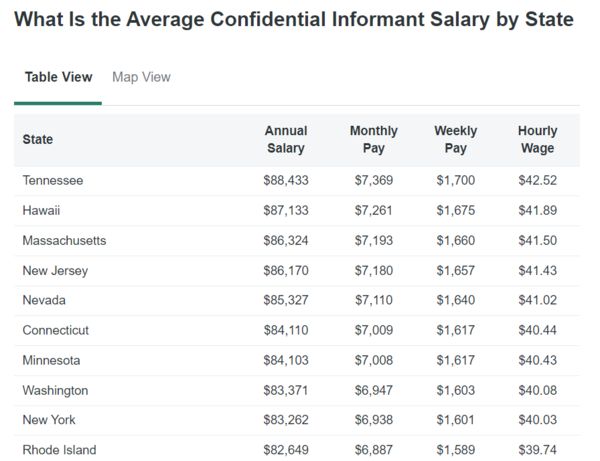 While much of the talk of Hip Hop snitchery involves the Atlanta area, Georgia is actually the state informants make the least, with a 60K average annual salary.
In 2021, Federal agencies alone paid out $548 million to rats.
Discuss