Yesterday, we did a post about Amber Rose's latest Instagram thirst trap.
They were topless photos from Hawaii. We liked them, Slim Thug liked them and, judging from everybody who clicked, you liked them too.
But the photos Rose sticks on social media aren't exactly representative of how things look in real life. Instead, she's giving us photoshoped version of the truth.
No real shame in that. Just about every woman you see in a magazine or on a billboard has gotten the touch-up treatment. But it's interesting that Instagram has evolved to the point where its most successful users are introducing doctored pics on it.
Here are some unedited and unfiltered shots of Rose. They should make you feel better about your girl at home or the one you're going to find at the club tonight.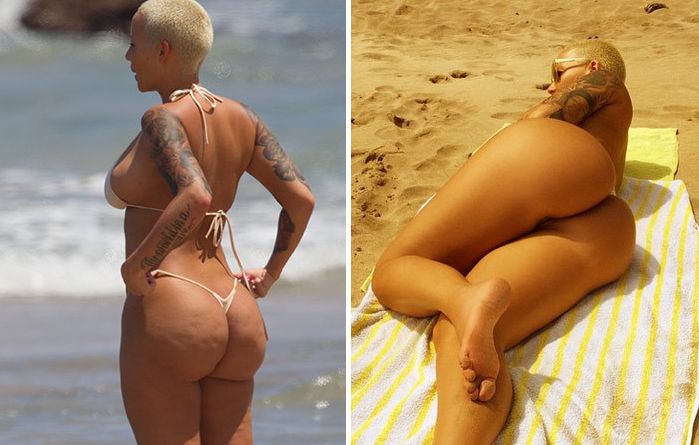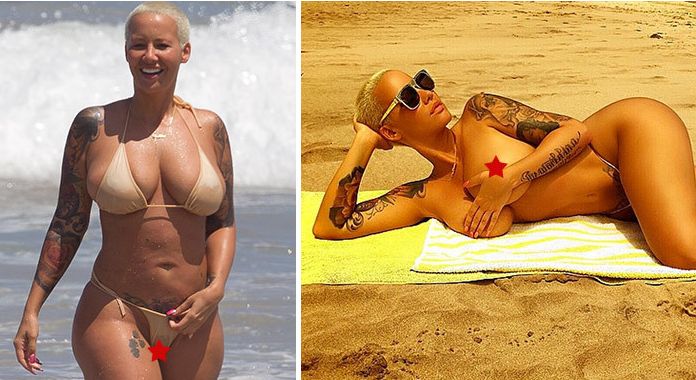 To Rose's credit, she addressed the less-flattering shots head on.
Discuss