Sad news from the Hip Hop world.
Sean Price, who was half of the Brooklyn duo Heltah Skeltah, was found dead in his home this morning. The 43-year old's cause of death is not known at this point.
Rapping under the name Ruck, Price help make Heltah Skeltah one of the most exciting underground groups of the nineties. He was also part of the Brooklyn super group Boot Camp Clik.
Additionally, he released three critically acclaimed solo albums, including 2012's Mic Tyson. His fourth solo album, Songs In The Key Of Price, was set for August 21st.
RIP, Sean Price.
i love you Sean. ill never forget the fun we had. Till we meet again.

— Alchemist (@Alchemist) August 8, 2015
I feel like I just got kicked in the heart. RIP Sean P. — Just Blaze (@JustBlaze) August 8, 2015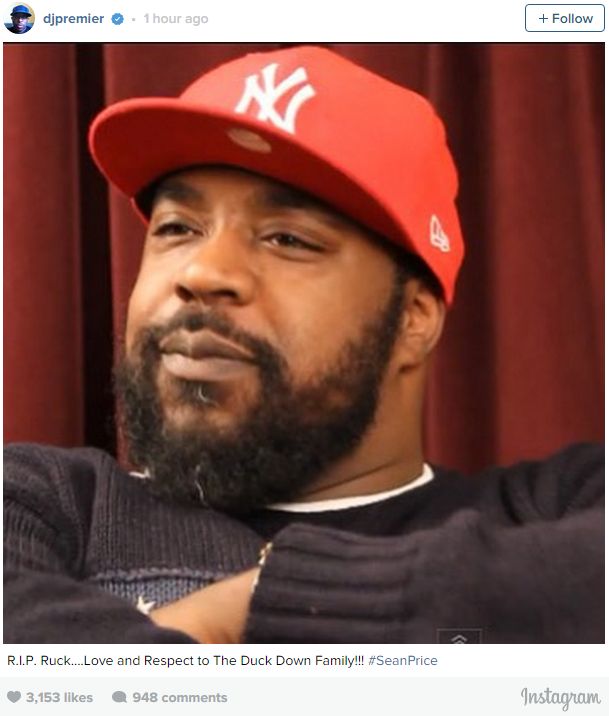 Discuss