Sean Kingston recently bought a blinged up watch from Avianne jewelers and had made $185,000 in payments on it.
The jeweler wanted $225,00 total for the timepiece, but Kingston thought he had already paid enough. So the two parties arranged a meeting in a Los Angeles parking garage at 1:50 AM (which should have been a red flag) to discuss their differences.
Kingston said he thought he had an agreement to trade the watch for a slightly cheaper version. But instead of making a trade, Kingston alleges the jeweler and his boys snatched the watch and refused to give him another one.
Furious, Kingston wouldn't leave the jewelers' car. So they drove him to the woods (which is legally kidnapping) and then dumped him out.
The LAPD is investigating.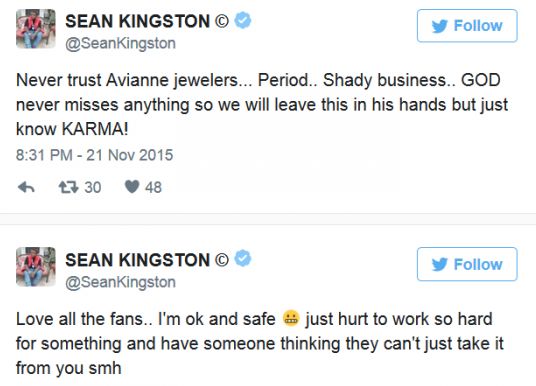 Last year, Kingston was sued by another jeweler for not paying him for over $200,000 worth of goods. There have also been reports of the Jamaican singer-rapper having money problems, and there is video of his Bentley being contentiously repossessed.
Discuss