Last week was the 20th anniversary of Michael Jordan's return to basketball after his infamous hiatus to pursue a baseball career.
His Bulls teammate Scottie Pippen took to Twitter and gave his history of MJ's legendary comeback.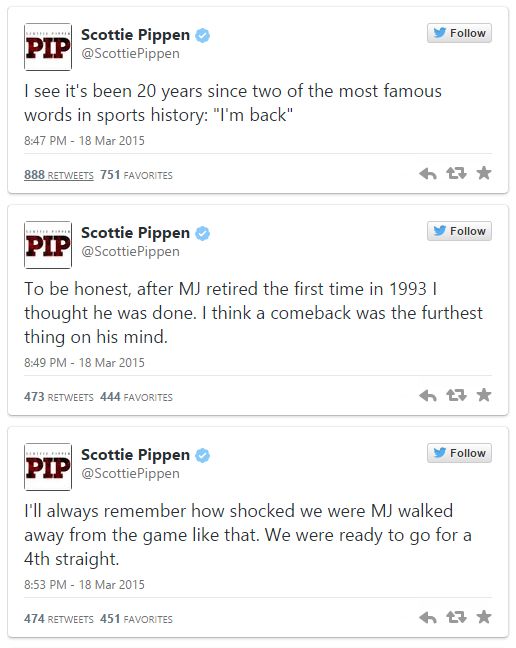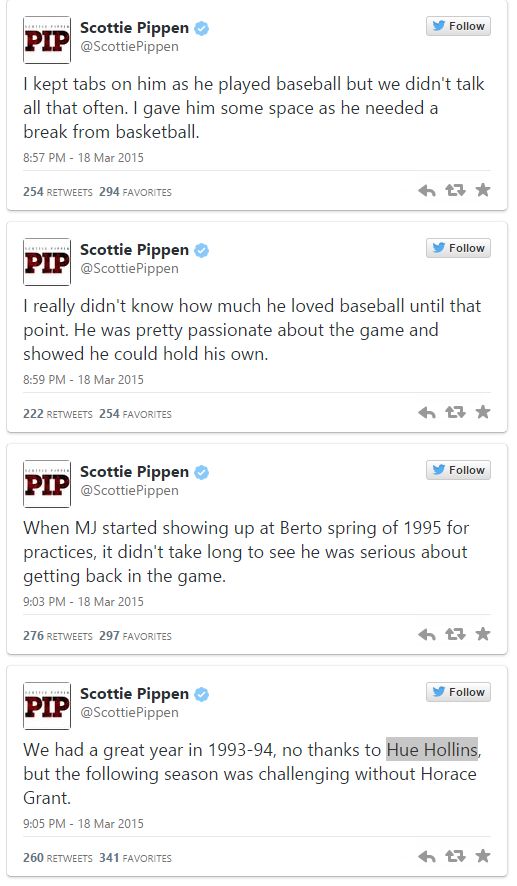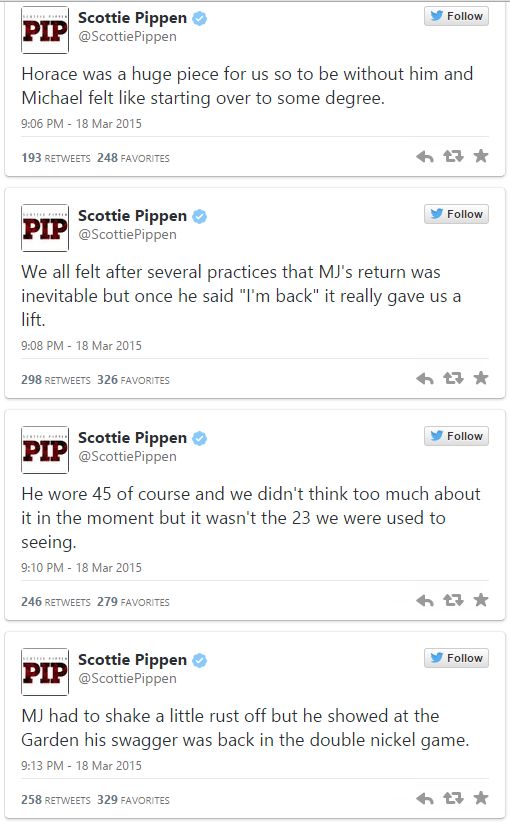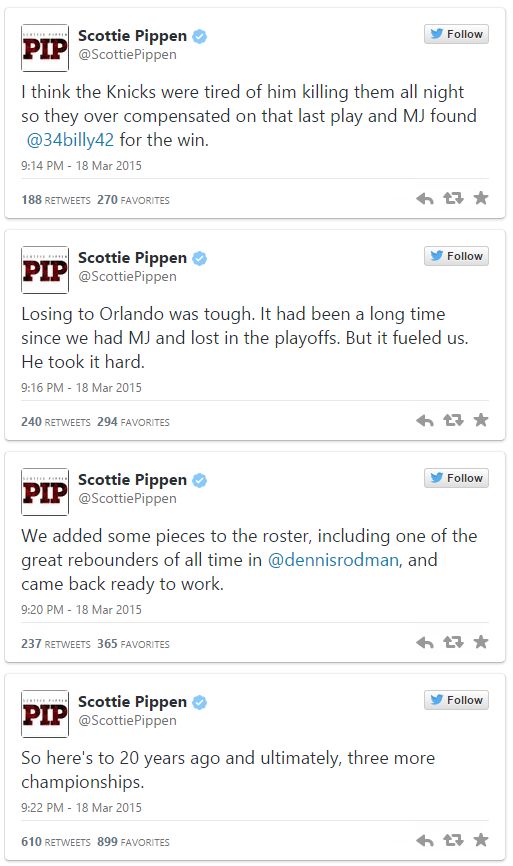 Hue Hollins was the ref who (Pippen believe's) controversial call cost the Bulls their Jordan-less 1994 playoff series with the Knicks.
The famous Jordan "double nickel" game was when MJ dropped 55 points on the Knicks during his first game back at Madison Square Garden.
After the Bulls lost in the 1995 playoffs to the Magic, a fiendishly motivated Jordan led Chicago to a NBA record 72-win season and a championship in 1996.
Discuss