Kanye West alienated many of his fellow black folks by meeting with President Trump in the Oval Office yesterday.
T.I. called him "Sambo", after hearing his barely coherent ramblings from the White House, and Diddy removed him from Black Excellence.
The bizarre meeting also prompted this meme, in which Kanye West is traded for Scott Storch Dave Chappelle Show racial draft style.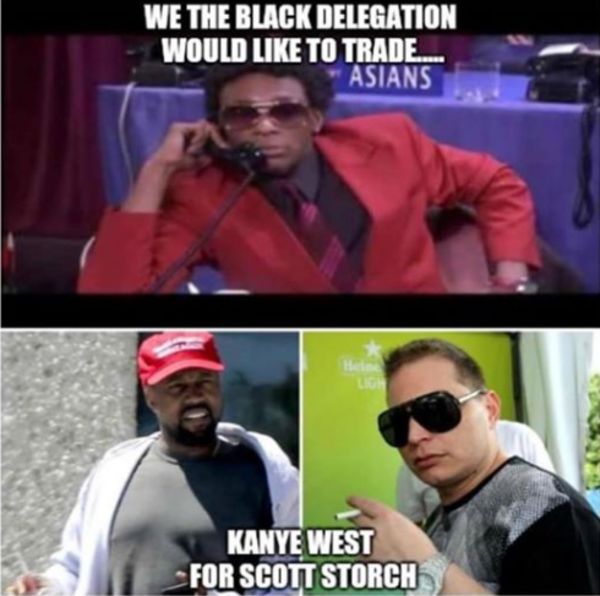 Scott Storch reacted to the melanin switch on Instagram.
But does this mean the Black Delegation now has to pay Scorch's many debts?
Discuss