Azealia Banks, a troll who lives under the Internet's bridge, has found herself a new, easy target.
Banks went after English-challenged Alaskan Sarah Palin with one of her signature tweet storms, suggesting the former Vice Presidential candidate have her head shaved before being gang raped by black men.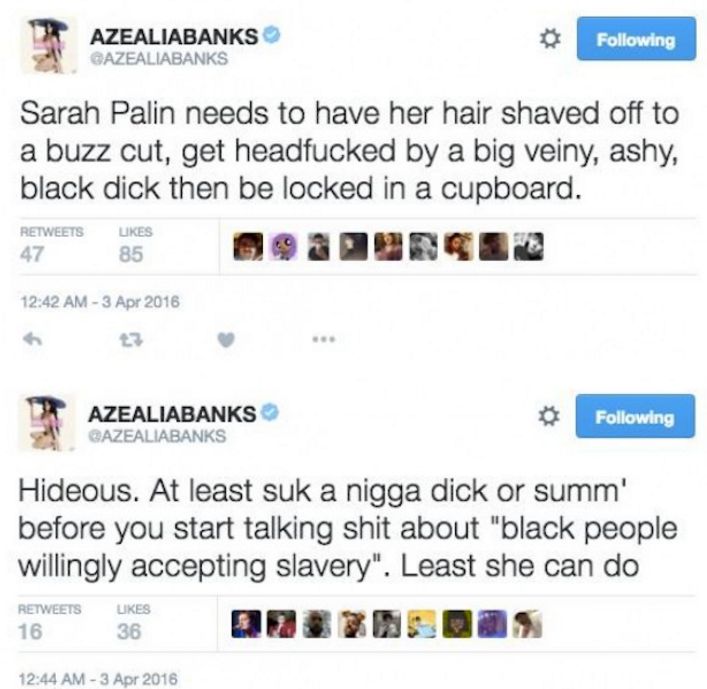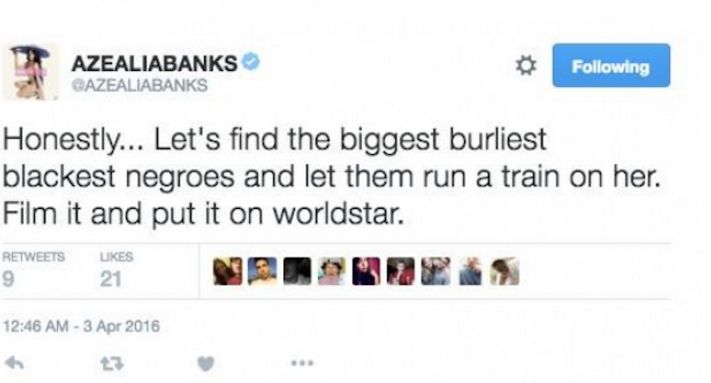 Palin then got on Facebook and used her own special language to respond to Banks's attack.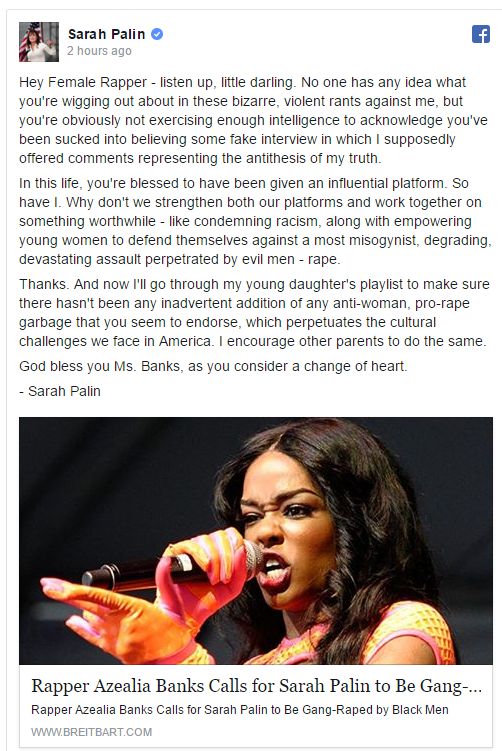 Banks vs. Palin ... who you got?
Discuss