It's been a couple of months since Safaree Samuels was robbed at gunpoint.
The crime was caught on camera and Jonathan Rickets and Shawn Harewood were arrested for it. It was later revealed that Harewood and Samuels were childhood friends.
A third suspect in the robbery has just been nabbed by police. His name is Tacuma E. Ashman, and he was charged with first-degree robbery, aggravated assault with a firearm, making terroristic threats and possessing an illegal weapon.
Safaree hasn't commented on Ashman being apprehended, but he did have a message for those in his inner circle. Apparently, the rapper and reality star feels like the people around him have their hands out.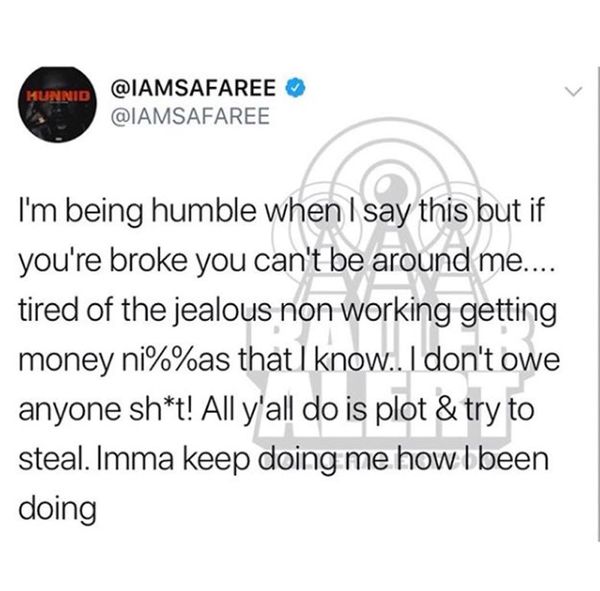 Do you think Safaree is looking down on his friends with his post, or is he making the right call?
Discuss