In Game's Meek Mill diss 'Pest Control' he claimed that Meek only got with Nicki Minaj because he exposed to her Safaree's infidelity.
Safaree co-signed that revelation, which is all you need to know about how he feels about Meek.
So SB was obviously happy today when Nicki officially dumped the MMG rapper, and then Meek IG something weird about shoes.
Here's how SB reacted on social media.
Hey big head #stuntgang

— @IAMSAFAREE (@IAMSAFAREE) January 5, 2017
So we guess he thinks there's a chance of getting the old thing back.
Safaree's not the only one taking his shot.
Good old Soulja Boy took some time out from his regularly scheduled beef to holler at Nicki.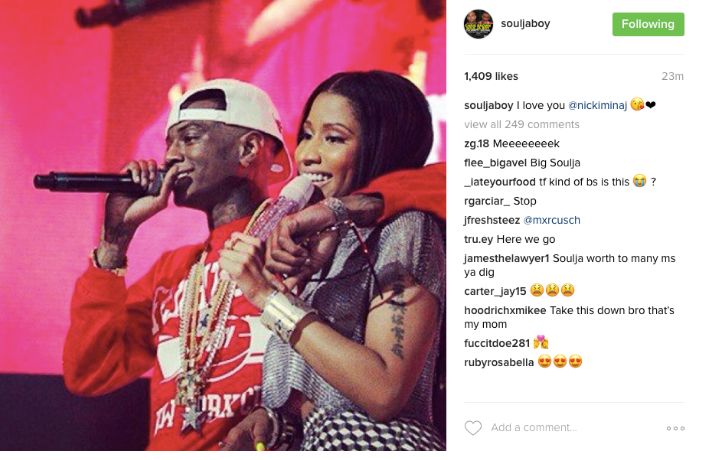 Discuss