Russell Crowe physically removed Azealia Banks from a party in his hotel room over the weekend.
If you ask Banks, a crazy person, it's because Crowe is sexist and racist.
Everybody else says it's because she was being obnoxious and threatened to cut the other guests with a broken glass.
RZA -- who brought Banks to the party because he was advising her financially -- was among the everybody else.
When Banks heard that the Wu-Tang member wasn't taking her side, she lashed out by claiming he knew what really happened but lacked the clout to disagree with powerful white people.
That was a step too far.
RZA -- who tries to stay out of social media conflict -- jumped on Facebook and explained his side of the story. And it doesn't paint of pretty picture of Banks.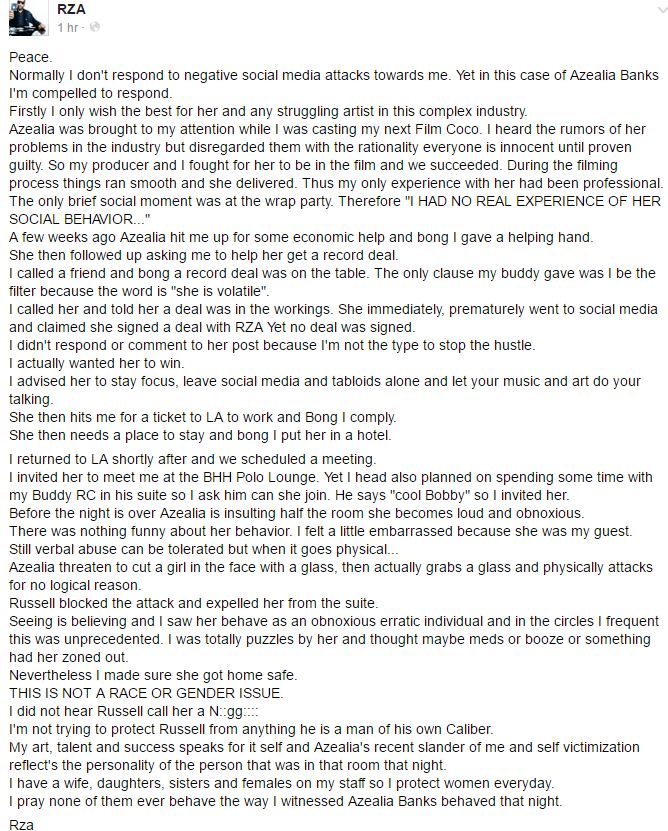 We're thinking Banks may have trouble finding new management.
Discuss