Russell Wilson is going to get into Ciara's pants the old fashion way: He's marrying her.
The Seattle Seahawks QB proposed to the singer during a vacation in the Seychelles, and she said yes.
She said Yes!!!

Since Day 1 I knew you were the one. No Greater feeling... #TrueLove @Ciara pic.twitter.com/qsufVC6snm — Russell Wilson (@DangeRussWilson) March 11, 2016
So far, Twitter seems to agree on what Ciara's ex Future is going to do ...
Future gotta drop some fire now — A Fake Ass Nigga (@RealNiggaSteff) March 11, 2016
Russell Wilson proposed to Ciara and she said yes... Future bout to drop the most album yet.

— AJtheJuiceman (@adrianfhall_) March 11, 2016
Future will probably drop a mixtape/album the day of Russell and Ciara's wedding — #Knicks (@NappyHeadChris) March 11, 2016
Ciara said yes to Russell Wilsons proposal... Well now I'm just waiting for Future to drop some more music

— JuiceMigo (@FlyGuy_Rhy) March 11, 2016
As far the Seahawks, they're probably screwed.
Future bout to drop his version of "21" ...Seahawks going 5-11 next season pic.twitter.com/dqtxwljUO0 — Cliff Skighwalker (@Skighwalker) March 11, 2016
Here's the ring: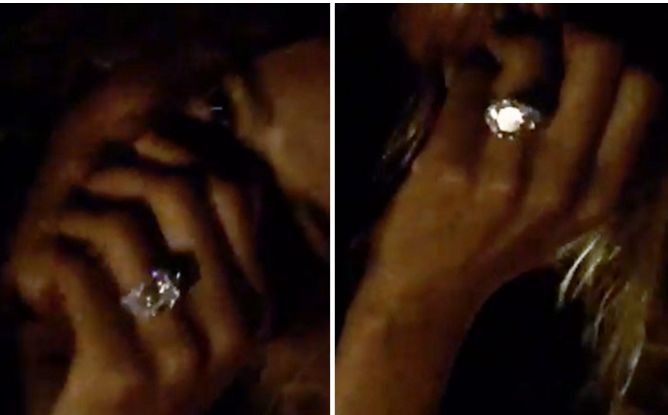 Discuss