Fat Nick accused Russ of making light of drug addiction when Lil Peep passed away. Then Russ fired back and accused Nick of exploiting drug addiction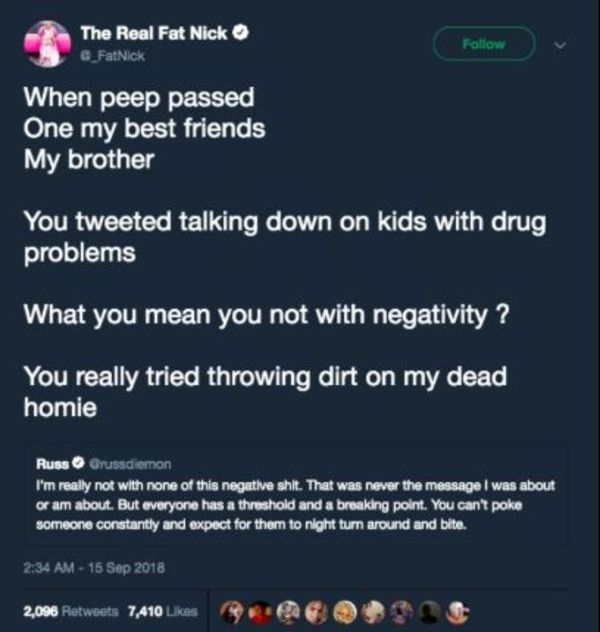 "When Peep passed, one of my best friends, my brother, you tweeted talking down on kids with drug problems," wrote Nick. "What you mean you not with negativity? You really tried throwing dirt on my dead homie."
Nick was responding to a tweet from Russ that said he wasn't down with negativity after footage of Smokepurpp getting beat up surfaced. Russ then shot back.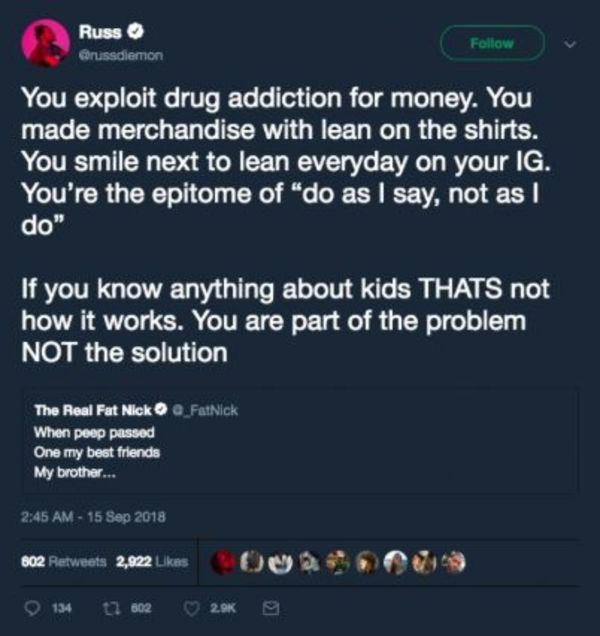 "You exploit drug addiction for money," he tweeted. "You made merchandise with lean on the shirts. You smile next to lean everyday on your IG. You're the epitome of 'Do as I say, not as I do.' If you know anything about kids, that's not how it works. You are part of the problem not the solution."
In the last few days, Russ made headlines for that Smokepurpp footage and also for Adam22 saying the rapper sent his goons to jump him inside a nail salon.
What do you think about Russ' message to Fat Nick?
Discuss