There's a building buzz that Tekashi 6ix9ine may be close to a management deal with JAY Z and Roc Nation after eagle-eyed viewers spotted a Paper Plane in his "Gooba" video.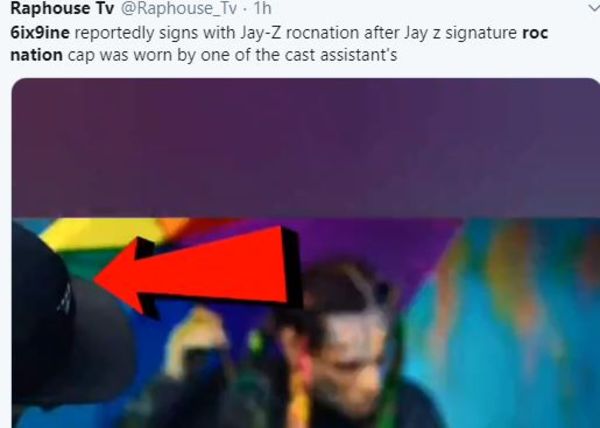 6ix9ine has been linked to Roc since last July when Alex Spiro, a lawyer known for his work with JAY-Z, joined Tekashi's defense team.
Meek Mill shouldn't be too worried yet, as this all sounds a bit conspiracy theory-ish.
Although we will say that the snitch thing probably won't bother Roc too much, given their COO is former DEA informant Desiree Perez.
If y'all Hate 6ix9ine for snitching ... y'all down with roc nation too ? Apparently they signed him to their management 👀 pic.twitter.com/8o3XQ8u8lV

— Billion Belicheck 🇨🇴 (@OGwallywest) May 10, 2020
Discuss