To be honest, we hadn't heard the rumor that Beyonce faked her pregnancy with Blue Ivy.
But apparently it's been a message board staple for years, and the website Gawker just did a pretty thorough investigation into its validity.
Here's the gist of the rumor:
The No, No, No Baby Theory essentially boils down to three pieces of evidence: 1) the shifting stomach 2) the shifting due date and 3) the dearth of pregnancy photos. Why would Beyoncé fake a pregnancy? Most theorists point to vanity or possible fertility problems. (She has previously spoken candidly about a prior pregnancy that ended in a miscarriage, and addressed the subject in songs.) Some say the image-conscious power-wife opted to raise Jay Z's illegitimate child (the product of an extramarital affair with an unknown woman) as her own, rather than get divorced. Others argue (outlandishly, given her appearance) that Blue Ivy is neither Beyoncé's daughter, nor Jay Z's, but rather the offspring of Beyoncé's philandering father, Matthew Knowles, secretly adopted by the Carters.
You can read Gawker's entire report here. But in the end they conclude that Beyonce could very well have faked her pregnancy. In fact, there is a lot of evidence to suggest she might have.

On the other hand, this photo pretty definitely proves that Blue Ivy is Jay Z's daughter.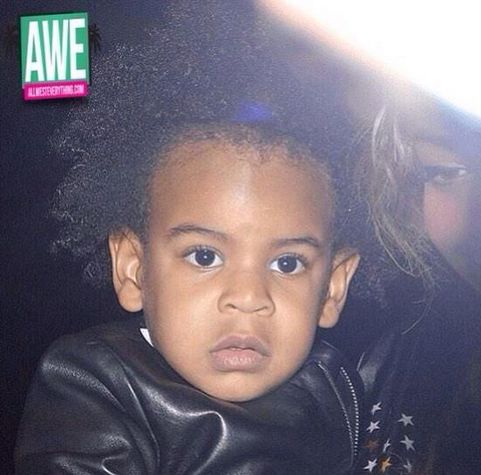 Discuss