The strongest reaction to Eminem's Machine Gun Kelly "Killshot" diss came from Jay Electronica.
The album-less rapper objected to Eminem's joke line about Diddy killing 2Pac with this tweet, which he later deleted.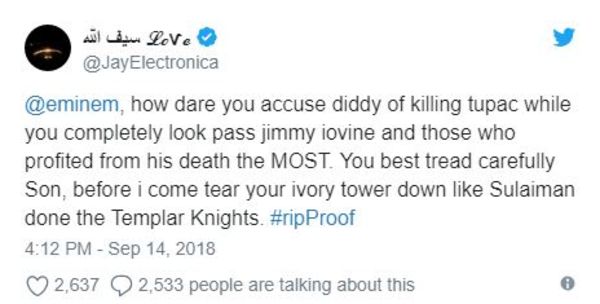 Jay may have reconsidered the Tweet after reading this from Eminem's Bad Meets Evil partner Royce Da 5'9.
I dare one of you niggas to write sum'n... Ima light yo ass up like a jack o lantern. Mind ya bizness

— 6God (@Royceda59) September 14, 2018
Is Royce going to be the one to finally make Electronica drop some relevant music?
Discuss