Snoop Dogg caused a stir when he didn't put Eminem in his top ten GOATS and some of the fuss spilled onto Royce da 5'9".
Snoop has already softened his exclusion of Shady by posting an IG photo of the two and releasing his top ten list, which only includes older rappers than Em.
Despite all of that, Eminem Stans came for Em's close buddy Royce for the sin of saying Snoop's classic album Doggystyle is better than any of Eminem's projects.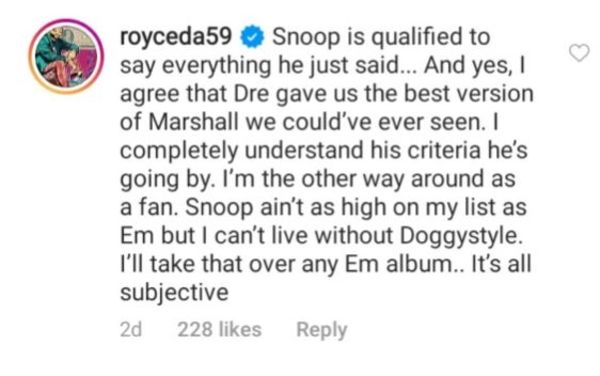 "Snoop is qualified to say everything he just said…And yes, I agree that Dre gave us the best version of Marshall we could'ver ever seen. I completely understand his criteria he's going by. I'm on the other way around as a fan. Snoop aint as high on my list as Em but i can't live without Doggystyle. I'll take that over any Em music. It's all subjective"
Royce posted some of the debates he had with Shady superfans over remarks.
He typed this after being accused of dissing Eminem "a bit."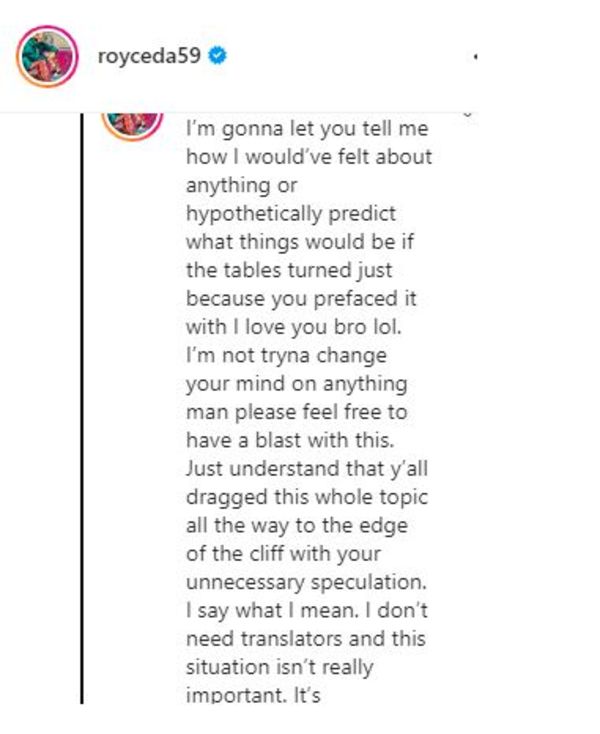 Discuss