Go back about ten years ago and RondoNumbaNine was a big part of Chicago's drill scene
Then he was involved in the revenge killing of a livery driver. In 2016, Rondo and his accomplice Courtney Ealy got 39 years in prison for the murder.
Folks like Lil Durk have hinted that #9 may be coming home earlier than that.
Rondo himself spoke on that situation, giving a somewhat optimistic update if you're into livery driver murders coming home early.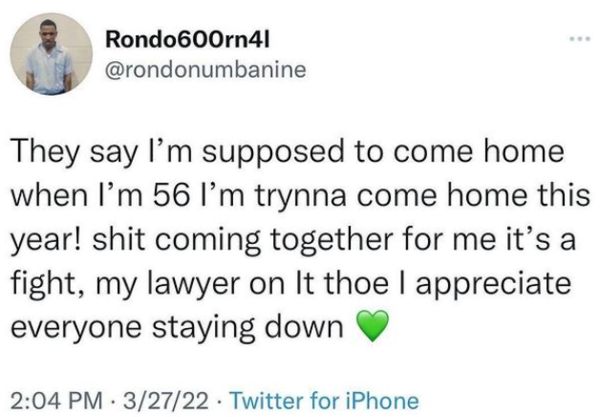 "They say I'm supposed to come home when I'm 56, I'm tryna come this year!" He typed. "S**t coming together for me, it's a fight. My lawyer on it thoe I appreciate everyone staying down 💚."
If Number 9 does come home early, Tekashi 6ix9ine may have a problem.
Discuss