During Roddy Ricch's stop on the Joe Budden show Joe and company questioned whether young Ricch could get move than 125K for a festival appearance.
Roddy Ricch backs up $500K show claim by posting the receipts 👀https://t.co/52WCdDJySr pic.twitter.com/WUs7yQbmZM

— HipHopDX (@HipHopDX) November 26, 2022
In response, Roddy posted the 500K he was guaranteed for the year's Governor's Ball. (He was also guaranteed fifth billing.)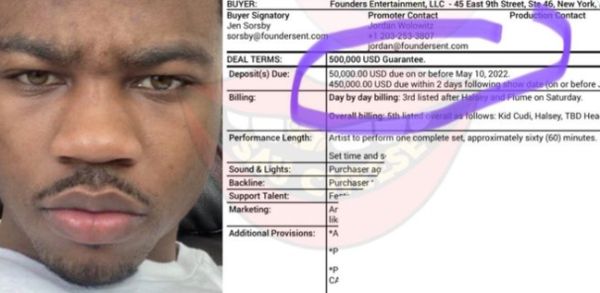 Roddy wasn't able to play the Governors' Ball because he was picked up by the NYPD on a gun charge before he was able to go on.
He is also part of the brewing Atlantic stream buying controversy and his Feed tha Streets III project just had a mid 39K first week.
So there may not be anymore 500K pay days on the horizon.
Discuss