Roddy Ricch was supposed to be the musical guest on Saturday Night Live this week.
But that's not going to happen.
And it has nothing to do with soft album sales or false flagging.
Roddy's team has fallen victim to COVID.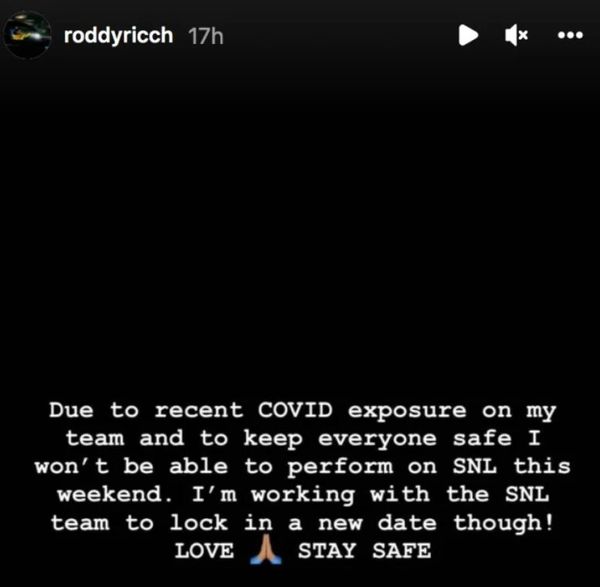 "Due to recent COVID exposure on my team and to keep everyone safe I won't be able to perform on SNL this weekend." Roddy typed. "I'm working with the SNL team to lock in a new date though!"
Adjust your Saturday night schedule accordingly.
Discuss