This summer, Lil Durk launched his own official O-Block-inspired Grand Theft Auto RP "Trenches" server through his OTF Gaming team.
Exclusive: first look at @lildurk launching his official GTA server with his team OTF Gaming

The server will also feature up and coming artists on the servers radio station and much more 👀 pic.twitter.com/sWbnnH0A64

— Jake Lucky (@JakeSucky) September 2, 2022
It cost 35 bucks to be selected for the whitelist of the server.
As of today, the server is no more.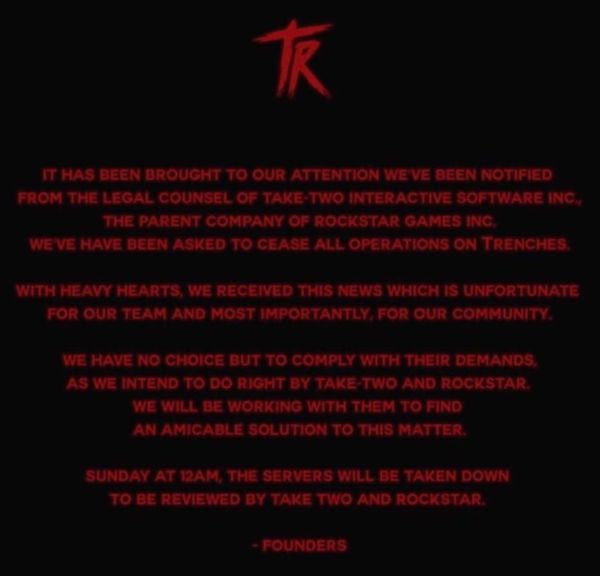 "It has brought to our attention we've been notified from the legal counsel of Take Two Interactive Software Inc the parent company of Rockstar Games Inc we've been asked to cease all operations of Trenches," Durk's team typed. "We have no choice but to comply with their demands."
"Trenches" had been compared to Tee Grizzley's GTA server, which he says he's making 200K a month on. We don't know if Rockstar is going after that server as well.
Discuss