Rob Kardashian was pissed at his fiancee Blac Chyna for not telling him she slept with The Game.
But he's even more pissed at his half sister Kylie Jenner for not inviting Chyna to the baby shower he's planning for the baby in her stomach.
So he struck at her on Twitter by releasing her phone number.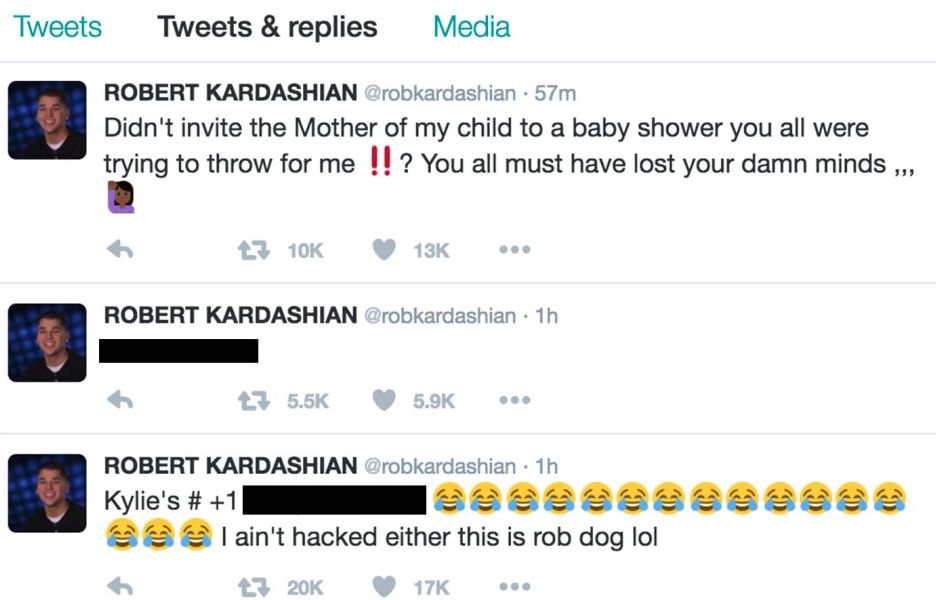 Does Tyga need to defend his girl from his ex-girl's guy?
Discuss