Everything from 2009 is new again.
Following Kid Cudi going after Angie Martinez for an interview that took place way back then, Rihanna's Navy has uncovered a six year old Jheno Aiko re-tweet in which the singer shades their girl.
Before she got on the booty eating bandwagon, Aiko was apparently quite the moral crusader.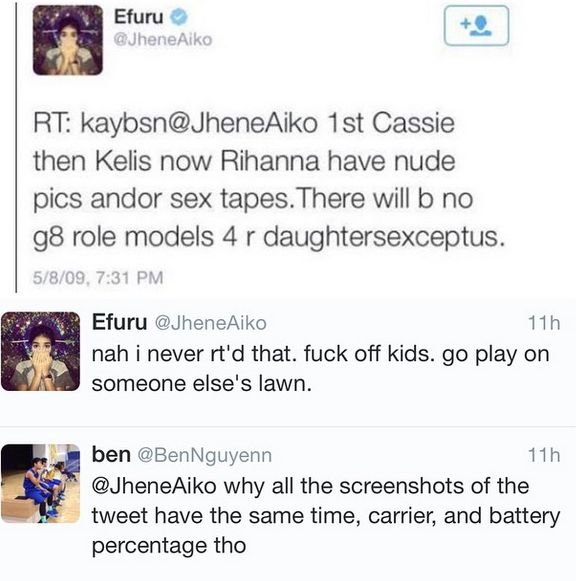 Another reason Aiko's cry of "hacked" doesn't ring true is this 2012 tweet, in which Rihanna calls Aiko out for her words.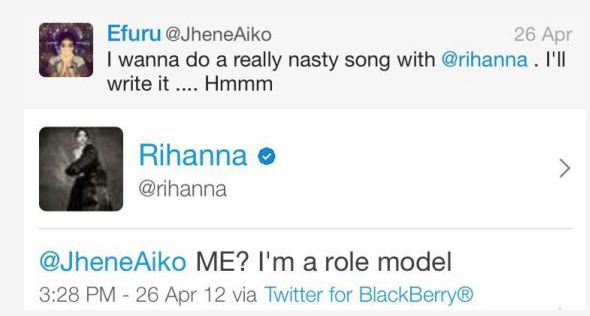 As you can imagine, Rihanna's relentless fans have been going at Aiko all day for her ancient transgression.
It's all kind of silly.  But if this ends with Rihanna and Aiko kissing and making up that's not a bad thing.
Discuss