When saw the new cover of V magazine [below] we almost didn't recognize the cover girl. Something about Rihanna's blond wig and blue eye shadow threw us off. But then we saw her side boob and it all made sense.
In V's pages, Rihanna disputes the notion that she took time off following 2012's Unapologetic, and assures fans she's about to come on strong with two albums and all sorts of other stuff.
"I didn't actually take time off. The past two years are the hardest I've ever worked. I've been working on two albums, an animated film, shooting for multiple magazines, designing for Puma and Stance [socks], a new line of fragrances, a summer tour, I launched my first annual Diamond Ball at the end of last year, and I've also been developing several projects to be revealed in the near future."
Here are more of her Steve Klein photos from the V shoot: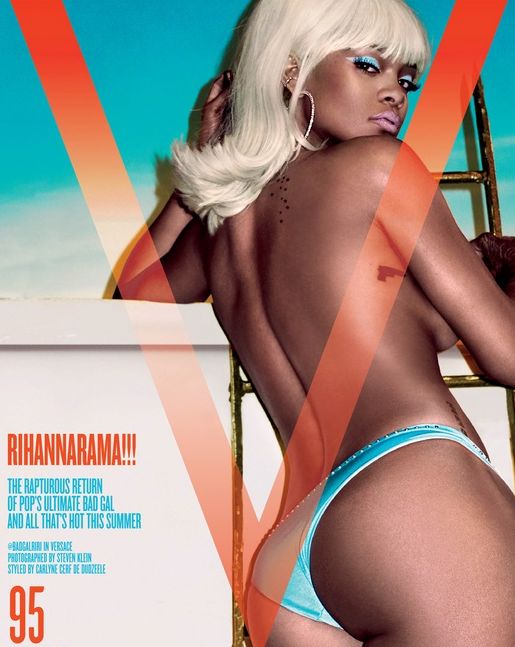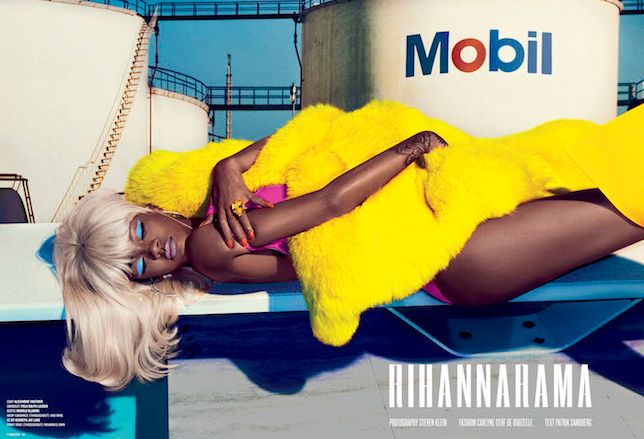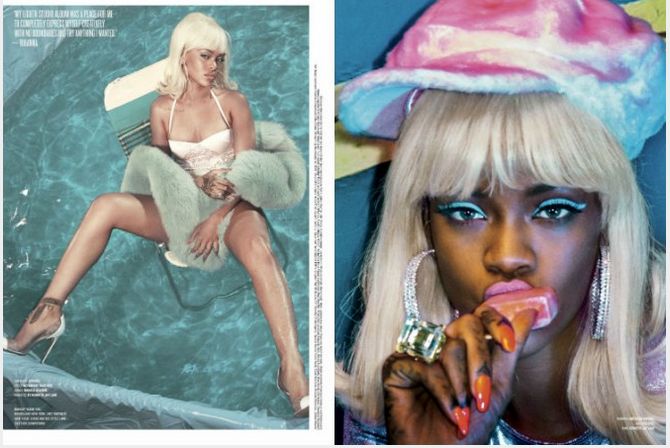 Discuss