Drake and Rihanna's relationship is real enough for RiRi to honor it with a tattoo of an animal.
But it's not the animal you think.
Instead of an owl, she adorned her ankle with a shark.
Why?
According to TMZ, it signifies an aquarium date Drake recently took her on in Toronto, which included the purchase of a stuffed shark.
Here's the shark and the tat.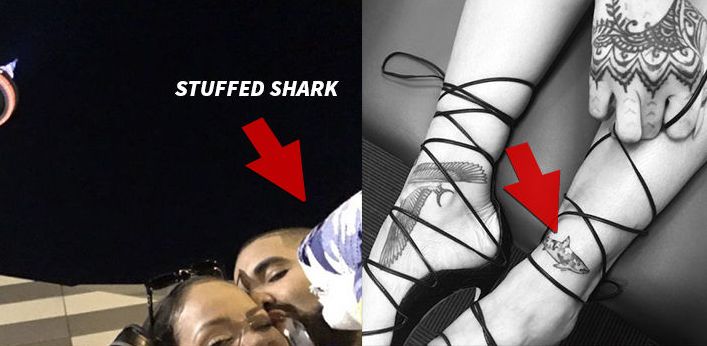 Does near the foot mean forever?
Discuss