On December 4, Rick Ross will release his last  album on his Def Jam contract. Black Market ends an almost decade long partnership that has made Ross a star . It'll be interesting to see what's for the Bawse. Returning to Def Jam is always an option. But that mainly boils down to more money and creative freedom.
Before we look too far ahead, let's just focus on the album itself. We've heard three songs so far. 'Sorry,' the main single, along with Black Dollar's 'Foreclosures' and 'Money Dance'.
On Black Market's track listing, Ross maintains a balance between solo songs and guest features. Among those guests are Nas, John Legend, Future, Chris Brown and DJ Premier. The main draw is going to be track eight, which is titled "Ghostwriter." Could this be related to Drake's situation earlier this year, or is Ross just smart for making us speculate that?
Check out the listing below.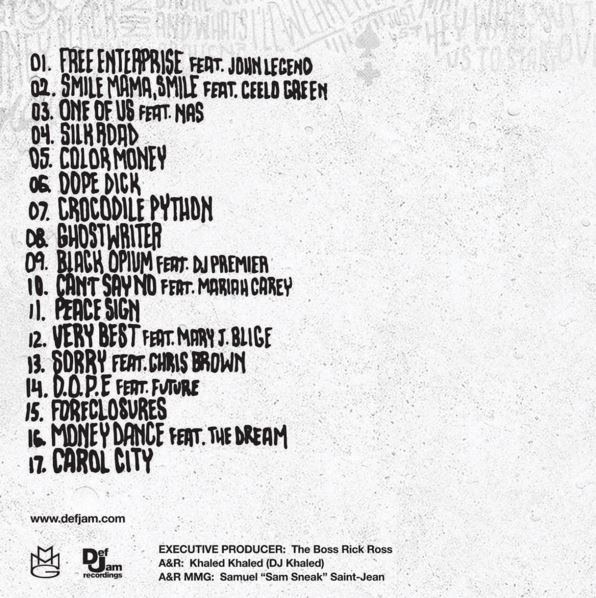 Discuss