Rick Ross isn't taking the charges that he kidnapped and pistol whipped his groundskeeper sitting down.
The Bawse is now counter-suing gardener Jonathan Zamudio, claiming it was all a set up/shakedown -- and that his rival 50 Cent was involved.
To prove their point, Ross's team released the 911 recording of Zamudio after the alleged assault. They say Zamudio's clear speech and calm demeanor is not suggestive of someone who just had his jaw broken by handgun.
Additionally, TMZ reports that Ross believes Zumudio is working for 50 Cent, and the false allegations are payback for Fif suffering a devastating financial loss in the sex tape trial involving Ross's baby mama.
Earlier this month, 50 possed for an IG photo with Zumudio with this caption:
"This is my FRIEND Jonathan," 50 types. "He was kidnapped and assaulted.he has chipped teeth from being pistol whipped. I can't imagine how bad that hurt. Wait I bet it hurts like being a CO/ Rapper in Jail."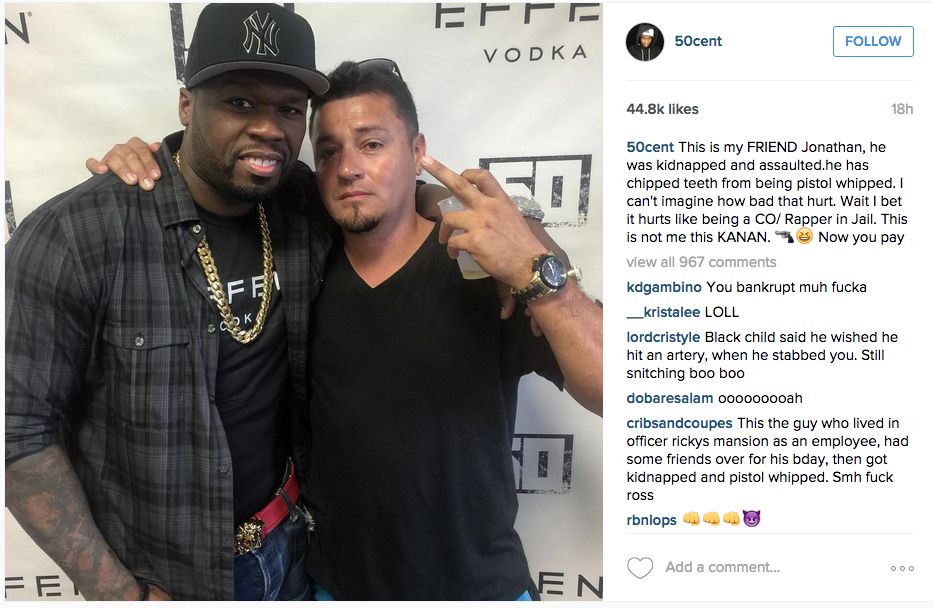 Fif has since changed the caption to "This is my FRIEND Jonathan, lol. Anybody who don't like it should do something. I'm out here pull up."
Discuss