Two bay area OGs are at odds and Snoop Dogg hopes they can act their age and resolve their issues away from social media.
It all started when Richie Rich posted a photo of E-40 in Raiders gear after the 49ers, the team E-40 is known for following, lost in the Super Bowl.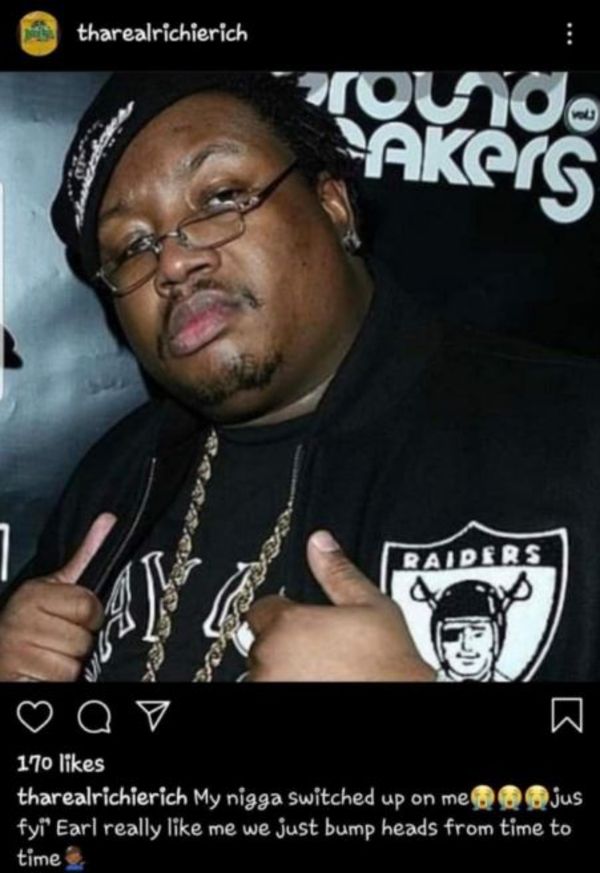 40 must have been reeling from the loss, because he unloaded on Rich, calling him a snitch.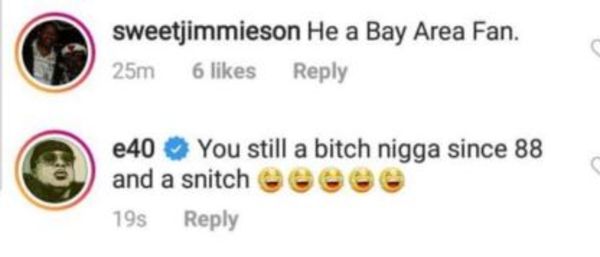 Richie couldn't tolerate that and put 40 on notice.
"That sh*t you called me last night," he said in an Instagram video. "You got 48 hours my nigga to produce some documentation. Real n*ggas gon' feel it. You called me a rat. N*gga. So, I'm giving you 48 hours to produce documentation that supports that shit you was talking last night. 'Cause if not, n*ggas can't believe nothing you say.

"You feel me? And real n*ggas, real bitches gon' resonate. Street n*ggas, street bitches, this gon' resonate. E-40 called Richie Rich a rat last night on Instagram. Based on some sh*t I said about a football game. You got 48 hours."
Snoop Dogg then weighed in and told them both to take a chill pill.
"Double. R. Y'all need to holla away from social media we grown now," he typed in the comments. "i expect more out of both of y'all. We the west the lil homies watching to c how to resolve issues as men I'll delegate if I must we all we got I love both y'all and want peace."
Discuss