A few days after he called out his label 300 Entertainment, Rich The Kid posted a cryptic message that's gotten a lot of attention.
"R.i.P Rich the Kidd 1992-2018," reads the IG post.
But according to Rich Forever's Instagram page, the post was the rapper announcing a name change.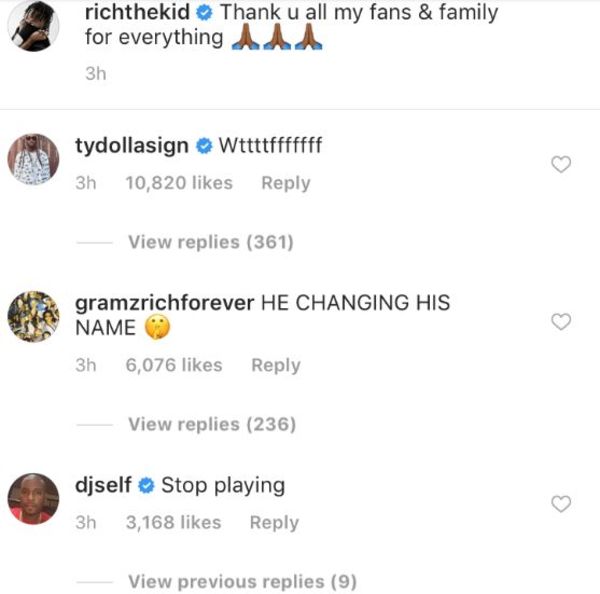 Meanwhile, there's no further information on Rich and Tori Brixx being robbed and beaten in their Los Angeles apartment a couple of months ago. Right away, people thought Brixx was in on it, which the rapper first denied but then later seemed to confirm. (Although they still seem to be together.)
In regards to his R.I.P. post, do you think it's a way for him to get out of his contract? And if so, do you think it'll work?
Discuss