Rappers like Lil Wayne, Lil Pump and Kodak Black have pledged allegiance to Donald Trump.
Rich The Kid claims the Trump campaign tried to bribe him to support them, but he turned them down.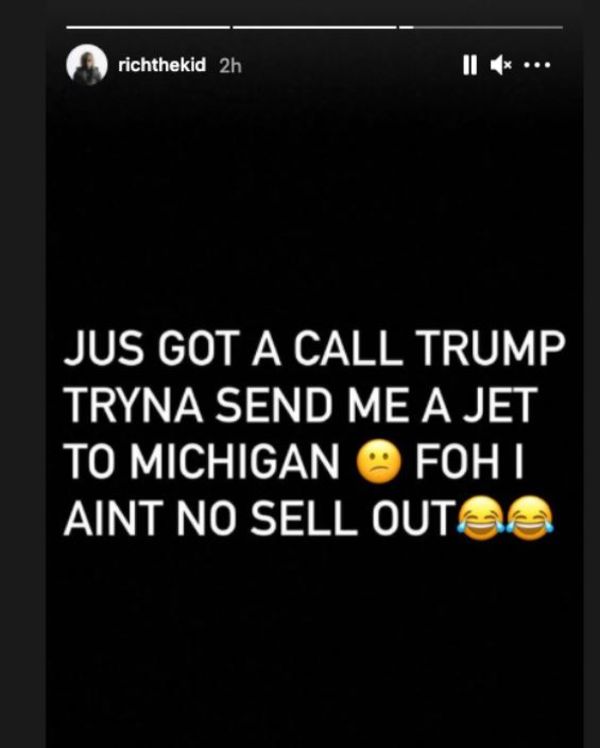 He then provided receipts:
#richthekid showing text messages from #DonaldTrump's team. 👀😳 Would you have taken the flight? pic.twitter.com/QlcB2BW5AN

— No Jumper (@nojumper) November 2, 2020
Do you think Lil Wayne was swayed to support Trump with a private jet ride and hotel, or did they have to give him something shinier than that?
Discuss