We learned a two things about Rich The Kid this weekend.
First, that he's married to TwerkTeam member Elle.  Second, Elle is accusing him of beating her up.
She made the allegations on her popular IG page.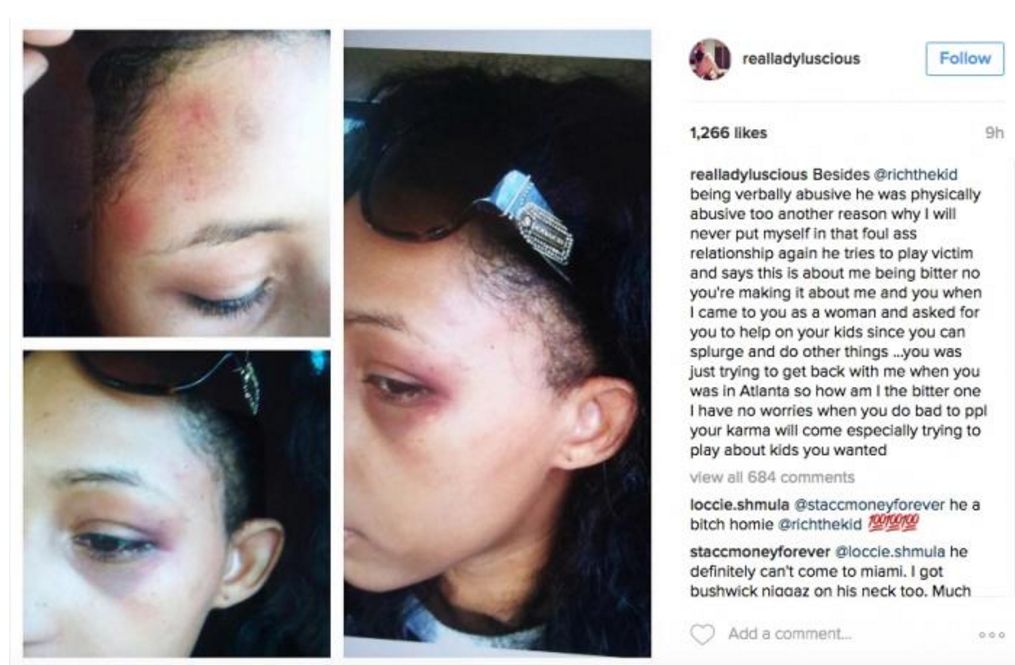 Rich initially denied that he was married to Elle, so she produced the paperwork.
In videos captured by DJ Akademiks, Rich pushes back againt Elle's abuse charges, says she's bitter because he wouldn't pay for her car, and accuses her of stealing $2500 from him.
In response, Elle posted audio of a phone call of Rich telling her to stop airing their dirty laundry.
Elle's TwerkTeam partner MizzTwerkSum cosigned Elle's accusations against Rich.
This all comes a couple of weeks after Rich's rapper Famous Dex was caught on camera beating his girlfriend.
What do you think of this latest incident?
Discuss