The word is that former Rich Gang Bros Young Thug and Rich Homie Quan no longer speak.
During a chat with Durtty Boyz show on Atlanta's 107.9 radio, RHQ said he would open to making more music with Thugger.
"I would say anything's possible. It's open," Quan said. "I wouldn't be against it, man. As long as it made sense, you feel me? It's always been what the people has made it to be. 'Til this day me and bruh still ain't had no conversation about that. Even if the conversation did happen, I don't know which the conversation would turn. I'm all ears for the conversation. Put it like that."


And what happened between the two?
"It be egos, man," he added. "I ain't gon' lie, the people will create something that it's not, or make it bigger than what it is. By that time, you done made so much money, I done made some much, egos up so high, we ain't even on that no more. But, like I told y'all, I'm all ears for the conversation. I don't know where it goes off from that. But I'm all ears "
Young Thug has made it clear that he has no interest in linking back up with the man he used to call his Hubbie and Thug's buddy has said there's little chance the two would ever work together again.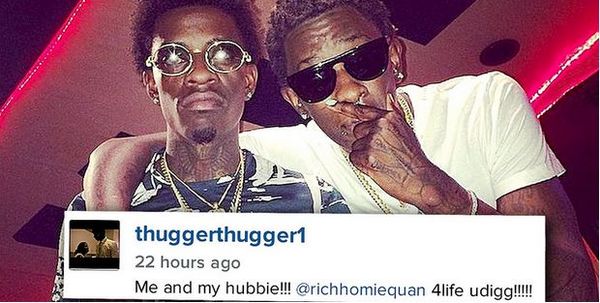 Discuss