Over the past week, Rich Homie Quan has used social media to make it clear that he is dissatisfied with his label Think It's A Game delaying his debut album.
Now it appears that this disagreement has spilled over to beef with YFN Lucci, another one of TIG's artists.
On Saturday, Lucci posted this Instagram photo including a firearm and a caption clearly aimed at RHQ and his TIG situation.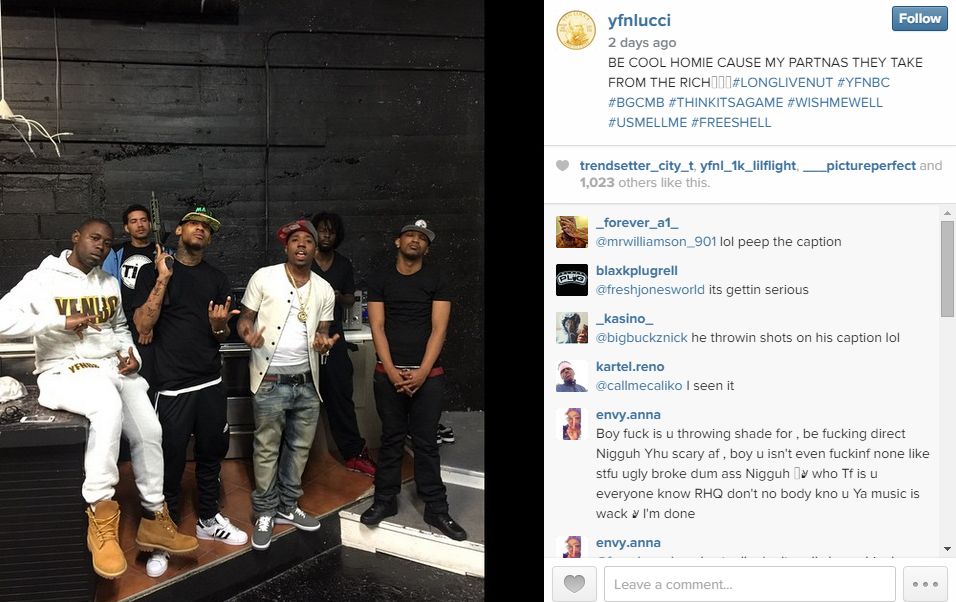 Yesterday, Quan dropped this Instagram video, which seems like it's a response to Lucci and his jealousy. Now it could also be directed at Johnny Cinco, an up-and-coming ATL emcee whom Quan's been beefing with for some time. (See further below.) Given that Cinco and Lucci have worked together in the past, it could very be aimed at both of them.
Hopefully this feud stays in the confines of social media.
Discuss