Yesterday, Chief Keef announced he was holding a benefit concert (via hologram) for the one year old child killed in the same incident that took the life of Glo Gang rapper Capo.
Chicago's popular and outspoken Rev. Michael Pfleger responded strongly to the announcement on his Facebook page, telling Keef that he needs to "shut up" and start leading by example.
"Chief Keef has announced that he will hold a benefit concert to raise funds for his friend and the Baby who were killed this past weekend….REALLY…Chief Keef is one of the reasons we have all this violence…he has been one of the encourager's of the Violence," wrote the outspoken pastor who has taken to the pulpit and the streets to fight gun violence. "Instead of having a concert…why doesn't he Man Up and acknowledge it's time to stop this violence and Apologize for his part in it!!!! we don't need a concert…we need PEACE……7 DEAD and 24 SHOT this weekend and he wants to do a concert…..Chief Keef….SHUT UP!!!!!" the post ends.
To Pfleger's point, yesterday Keef posted this photo on his IG page: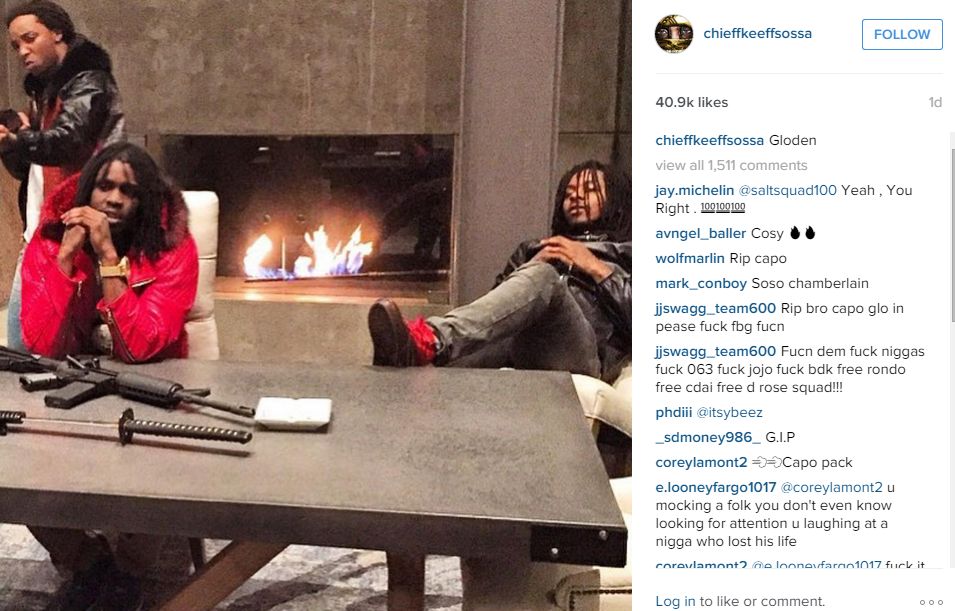 What do you think? Does Chief Keef need to "shut up" about the tragedy this weekend?
Discuss