Dedrick Williams is so far the only person to be arrested for XXXTentacion's murder.
But he may not be the shooter.
According to his arrest warrant, which was obtained by TMZ, he may have been in the car when the two gunmen did the deed.
"[Williams] had an active part in the murder of [2 words redacted] by blocking in the victim's vehicle so that the two gunman (sic) could rob the victim at gun point."
Also from the warrant:
There were 2 men who jumped out of the passenger side of an SUV armed with guns and demanded property from XXX. The documents say there was a "brief struggle." He was then shot multiple times, the suspects removed a small bag from XXX's car and then fled the scene.
The suspects were captured on security footage from the motorcycle dealership. The orange colored sandals on the man thought to be Williams are the same as the sandals Williams wore in one of his social media posts.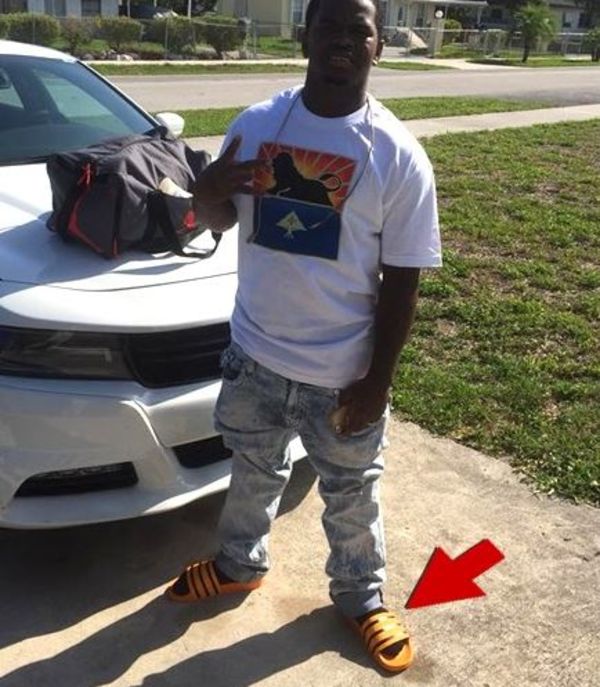 Additionally, Williams was captured on surveillance video purchasing a black, neoprene mask before the incident.
The warrant states that the murder/robbery was "premeditated" and that the suspects likely knew who XXXTentacion was.
"Premeditated" can be a tricky concept since it can technically occur in seconds. But it does mean that there was at least some planning put into the crime.
Discuss