Industry website Hits Daily Double is reporting that Eminem's 9th studio album is coming in the fourth quarter of this year.
This comes a month after The Defiant One's director Allen Hughes revealed Dr. Dre was working on Eminem's new album.
"Dre still records. People don't know this: Dre records every day. Literally, he's in there recording songs every day. He's like Picasso in that way. He's always painting," he told Uproxx. "Right now he's producing, in the 11th hour, a track for Eminem's latest album," he continued.
2 Chainz has also discussed making new music with Eminem.

[Related: Eminem and 2 Chainz have something cooking.]

HDD doesn't project any other big rap releases for the fourth quarter of this year. However, Shady -- who's also a pop star -- will have some serious competition from other genres.

Taylor Swift, Justin Timberlake, Sam Smith, Ariana Grande, Shaina Twain and U2 are among those projected to drop new albums this fall.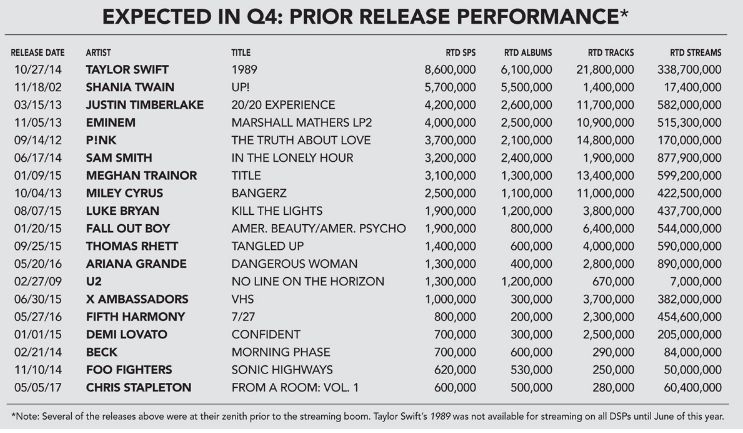 Do you think Eminem can match the success of The Marshall Mathers LP 2 in 2017?
Discuss