There's a story going around Twitter and Instagram about Drake that we can't confirm and don't quite believe. But it's funny, so here goes.
Apparently, Drake flew out an Instagram model. They smoked some weed in the hotel room and he hit it from behind with a condom on. When they were done she went into the bathroom and tried to stuff the rubber in her and grab an 18-year bag.
However, Drake had put hot sauce in there with the spunk and there was quite a burn.
She is now trying to sue Drake for some reason that we can't make sense out of.
Anyway, here's some Twitter reaction to the absurd tale.
the funniest part about this is that drake jus be keepin hot sauce on him https://t.co/yw6VPra82v

— Corn ✮ (@sneerid) January 11, 2022
Drake on his way home after Pouring hot sauce in the used condom the IG model tried to trap him with pic.twitter.com/ly2ofaHpaK

— 🧞‍♂️ (@iKev_sl) January 11, 2022
Drake after he realized he wasn't crazy for putting hot sauce in the condom: pic.twitter.com/o0ooPHXzYd

— Cj (@chroniclespetty) January 10, 2022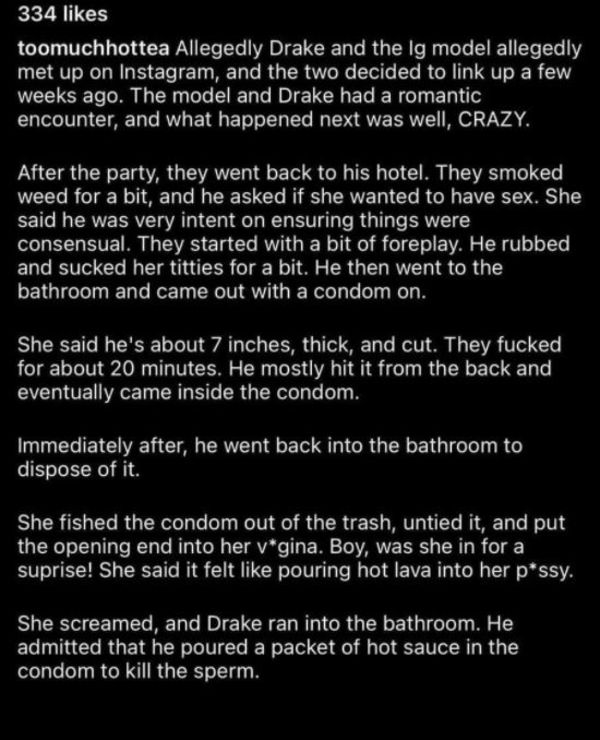 Discuss