Ice Cube has made it clear that he isn't supporting the democrats or the republicans in the upcoming election because neither has treated the Black community right.
However, Trump advisor (and Black person) Katrina Pierson is saying Cube worked with the Trump administration to develop a "Platinum Plan" for the Black Americans.
Shoutout to @icecube for his willingness to step up and work with @realDonaldTrump Administration to help develop the #PlatinumPlan

ICYMI: https://t.co/V0qOAp0lwR

Leaders gonna lead, haters gonna hate. Thank you for leading! ✊🏾

— Katrina Pierson (@KatrinaPierson) October 13, 2020
Here's the plan: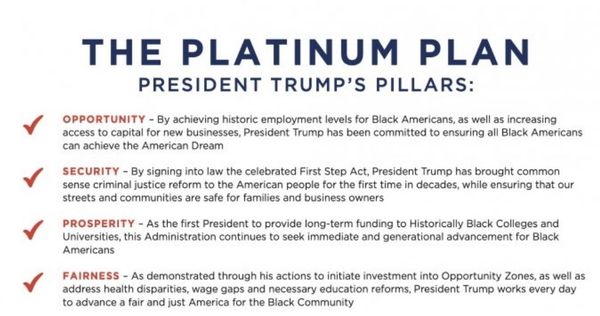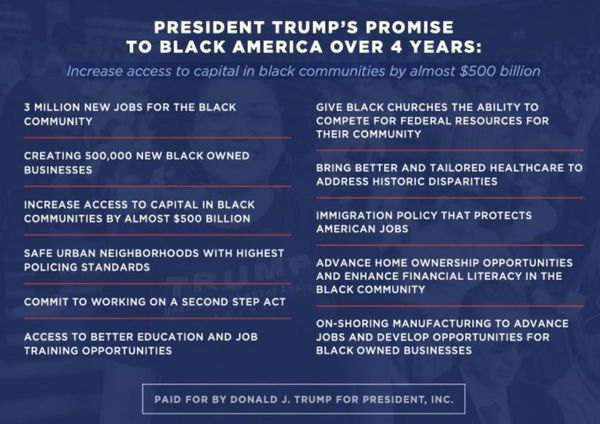 Here's Cube explaining his non-partisan politics:
The folks on Twitter aren't feeling it
so ice cube had a price to sell his community out to that GOP, and apparently the check must have cleared. pic.twitter.com/0QfixUxlfU

— dr. b. h. scalliwag, ph.d. (@such_A_frknlady) October 14, 2020
Biden has a black agenda & a racial equity agenda.

He has a black female VP who will help oversee COVID recovery for a virus which from a health & economic POV devastated black communities.

He will appoint a black woman to the SCOTUS.

& @icecube fell for something shiny.

— Bakari Sellers (@Bakari_Sellers) October 14, 2020
It is accurate to say that @IceCube released a song called "Arrest the President" and his lyrics taking on police helped to define struggle in the 1990s. There's even a whole movie about it. Today is just one of those super confusing days for the culture... https://t.co/PW3nNNKnFH

— Joy JUST VOTE & MASK UP!! Reid 😷) (@JoyAnnReid) October 14, 2020
Cube says the Dems had their chance.
Facts: I put out the CWBA. Both parties contacted me. Dems said we'll address the CWBA after the election. Trump campaign made some adjustments to their plan after talking to us about the CWBA.

— Ice Cube (@icecube) October 14, 2020
Discuss