After settling into an album release schedule befitting a middle-aged man, Eminem stepped things up four years ago and has become one of the more prolific rappers in the game.
No there are rumors swirling that Eminem is gearing up to drop The Marshall Mathers LP III, which would be the follow-up to his 2000 and 2013 hits.
Fredwreck posting an art of Eminem's old house (MMLP2 Cover) on his IG stories...👀👀 pic.twitter.com/72Jqxzri9f

— Shady Times (@ShadyTimes) September 19, 2021
Other evidence that Em's going to drop includes an Aftermath release schedule and this message from one of his favorite collaborators, who says something is coming on October 1.

Would you be hype for Shady triple dipping into the Marshall Mathers concept?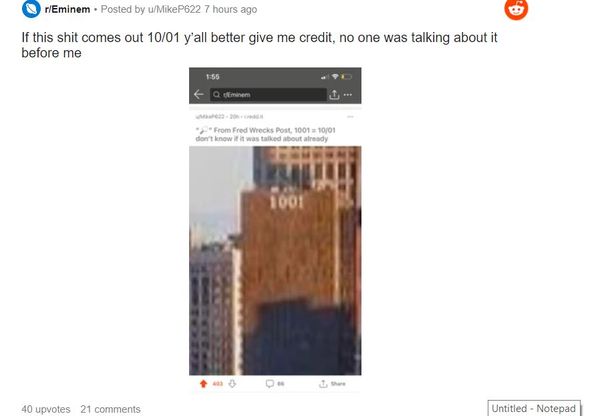 Discuss