Did you have any idea that Casanova was making a million dollars a month on OnlyFans?
Neither did we.
But we do now because the Brooklyn rapper stunted a list of the top ten biggest earners on the fan page subscription site.
He comes in at ten with 805,000 pounds (about $1.04 million) a month.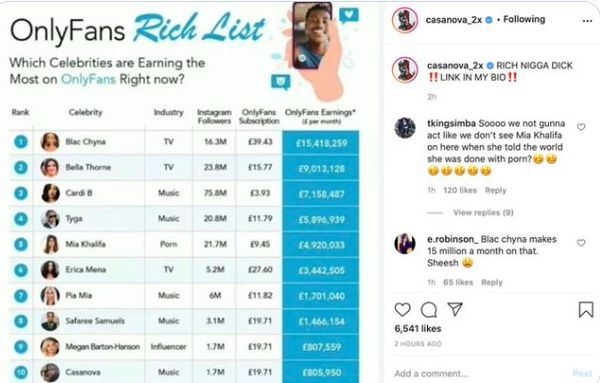 "Rich n*gga d*ck," Casa typed.
Other Hip Hop figures on the list are Blac Chyna, Cardi B, Tyga, Erica Mena, and Safaree.
Tyga and Safaree are known to go full monty. Judging by Casa'scaption, we guess he is too.
Discuss