Earlier this week, a video of Atlanta rapper Aseliniko getting gunned down while he was chilling in his car started popping up on Hip Hop sites.
"A popular Atlanta rapper named Aseliniko was MURDERED yesterday - and it was all captured on the live stream. The rapper was freestyle rapping in his car, with his daughter next to him. The rapper was pulled out of the car and shot at POINT BLANK RANGE - as his daughter and mother looked on," read the video's description.
We didn't run the video because we couldn't find any evidence that anyone had been killed in that manner in the Atlanta area.
Now it turns out Aseliniko is alive, although he's still suggesting he got shot up.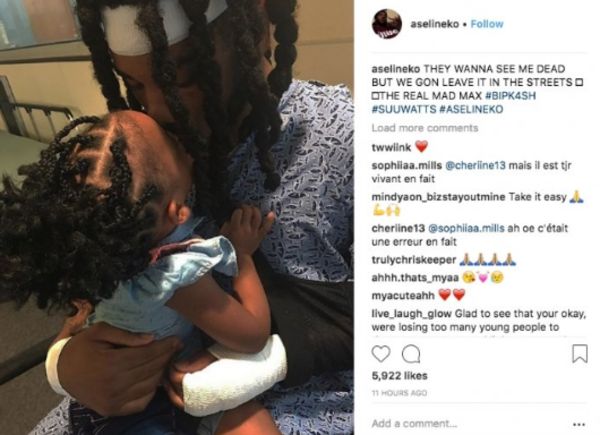 "THEY WANNA SEE ME DEAD BUT WE GON LEAVE IT IN THE STREETS THE REAL MAD MAX," he typed on his IG.
In the photo, he's all bandaged up. So maybe that video is real. But who can tell in these clout-chasing days?
We do know that smoking in your car with your young daughter like that isn't right.
Discuss