Turn up duo Rae Sremmurd is going to get 70K to play a sixty minute set at Cal State Fullerton's Spring Concert.
But there will be conditions they have to meet to play the college. They won't get the liquor and $300 in ones that their rider usually demands. And they if they curse too much during their show they could be docked some of their pay.
You can see these amendments to their standard contract below.
But here's the part where the liquor gets axed :(.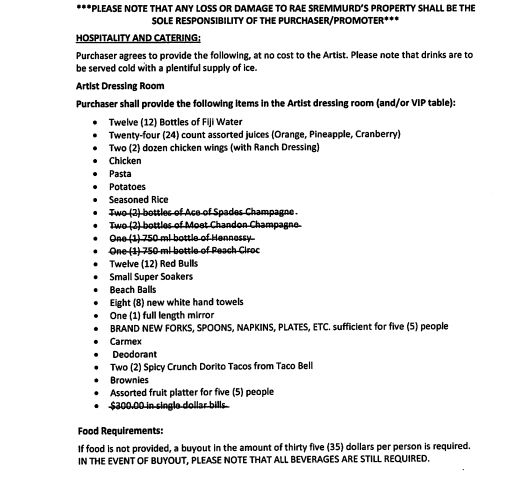 Discuss